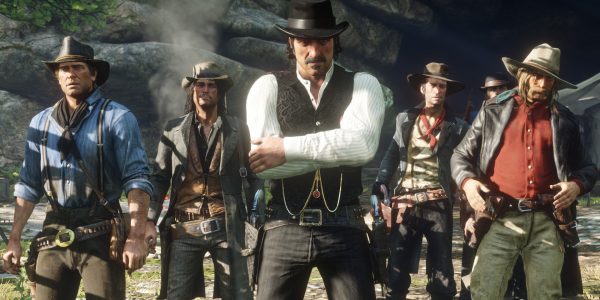 Then join our Team!
Red Dead Redemption 2 is set to release on October 26, 2018 for PlayStation 4 and Xbox One. RDR2 promises gamers extensive explorations through a Wild West-themed world, in which the main character evades the law, tracks enemies and generally live as a circa-1880s badass.
In celebration of the release of Red Dead Redemption 2, from 11.30 pm on Thursday night hungry, and probably cold, gamers can get free KFC delivered at the London, Soho branch of GAME from Deliveroo. Personally, I had never even fathomed this companion app as a possibility, and yet it seems so natural in its announcement like it was the way Rockstar intended the game to be played all along.
Beside that, there's Arthur's in-game Journal, Social Club stat tracking, the game's manual and you can buy a digital version of the Official Guide through the app as well.
The companion app will allow players to view real-time interactive information on their smart device while playing the game. This may enhance the immersive nature and quality of the game. And with the countdown to launch getting closer by the day, it will be interesting to see just how significant of an impact RDR2's Day One patch as on gameplay on the title's first day of availability. This event is in only 2 days from now.