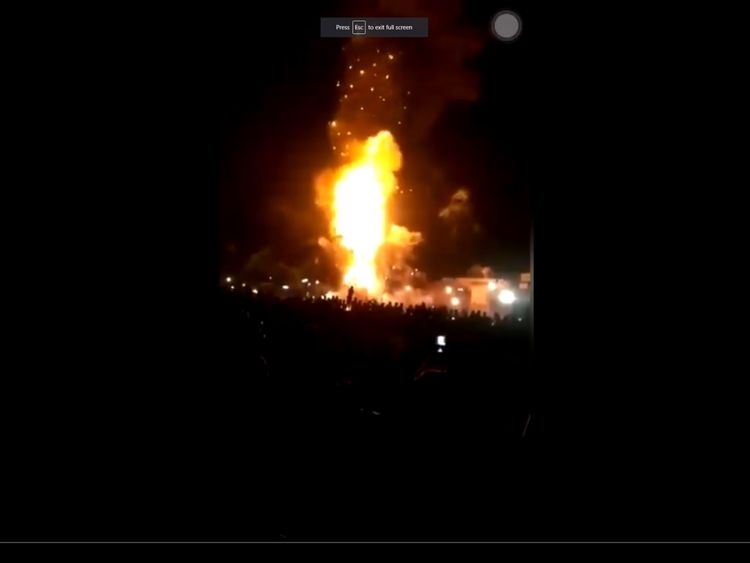 Several people were mowed down by one of the trains, they said.
A witness told a news channel that as the Ravan effigy went up in flames, people started running when they were crushed by the train on the way to Amritsar from Pathankot. Local administration and fire brigade are rushing to the spot and a rescue operation is underway.
"The tragedy is heart-wrenching", Indian Prime Minister Narendra Modi wrote on Twitter.
Following the accident, people rushed to the site and shouted at railway officials for not taking precautions.
When it reached Joda Bazaar it crushed people who had gathered on the railway track to watch the burning of the effigies of Kumbhkarna, Meghnaad, and Ravana on the occasion of Dussehra.
Amritsar city police commissioner S.S. Srivastava told reporters: 'There are more than 50 casualties.
A police official said: 'There was a lot of noise as firecrackers were being let off and it appears they were unable to hear the approaching train.
The Press Trust of India news agency said two trains arrived from the opposite direction on separate tracks at the same time giving little opportunity to people to escape.
#Punjab CM has directed Home Secretary, Health Secretary and ADGP Law and Order to immediately rush to Amritsar.
"We have also ordered an enquiry as to why this incident has taken place", Singh told ANI, adding there still are conflicting reports on the death toll. Another bystander said, "The Congress had organised Dussehra celebrations here without permission".
A crisis management center was in operation, and Singh described the mobilization of local authorities as on par with "war footing". Reacting to the row surrounding his wife's presence at the event, he said, "My wife is visiting the injured at the hospital". Singh himself will visit Amritsar tomorrow to assess the situation.
Former Chief Minister Prakash Singh Badal demanded an inquiry by a sitting judge of the Punjab and Haryana High Court.