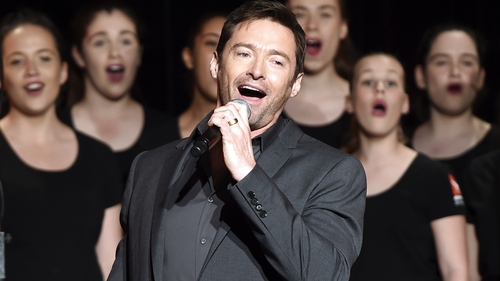 Insiders have told Variety that the "Wolverine" actor will revive his one-man stage show and plans to launch an global tour.
It's guaranteed to be a show not to miss - time and time again, Jackman has not only proven himself to be a talented actor, but also a truly mesmerising musical performer. "The Music. The Show." tour will include songs from "The Greatest Showman", "Les Miserables" and other Broadway and film scores, accompanied by a live orchestra.
To kick things off, and promote the show, Jackman will be performing two of his songs from The Greatest Showman during his Today Show performance.
From his award-winning turn on Broadway as the 1970s singer/songwriter Peter Allen, to his metal claw-wielding Wolverine in the blockbuster X-Men franchise, Jackman has proven to be an extremely versatile actor.
While The Greatest Showman wasn't a big favourite with critics, it was a box office success and its soundtrack remains in the United Kingdom album top five almost a year after its release.
Jackman will perform at the Manchester Arena on 24 May, Birmingham's Resorts World Arena on 27 May and the O2 Arena in London on 2 and 3 June.
Tickets will go on sale next Friday, December 7.