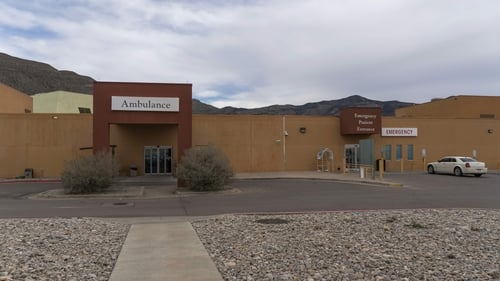 An 8-year-old Guatemalan boy in the care of U.S. Customs and Border Protection died shortly after midnight Tuesday in New Mexico, officials say.
He was dead just a few hours later, becoming the second migrant child to lose their life while being detained by authorities this month.
The death of the boy comes the same month as the death of Jakelin Caal Maquin, a 7-year-old Guatemalan girl who also died in USA custody, according to The New York Times.
The agency said the cause of the boy's death has not been determined and that it has notified the Department of Homeland Security's inspector general and the Guatemalan government.
Seven-year-old Jakelin Caal, another Guatemalan national, died December 8 of dehydration and shock, less than a day after she was apprehended by border agents.
The Guatemalan government has been notified of the death, "and is now engaging the father and any family members in Guatemala", wrote the CBP.
According to Guatemala's foreign ministry, the father and son entered the U.S.at El Paso, Texas, on December 18, then were taken to the Border Patrol's Alamogordo station Sunday.
"During their period of detention they received medical screenings and further treatment as needed", the release said.
CBP announced new notification procedures in response to Jakelin's death, which was not revealed until several days later. The form was in English, but CBP officials said agents provided a verbal translation.
Earlier this month a 7-month-old Guatemalan girl and her father were caught as part of a group of more than 160 illegal immigrants in remote New Mexico.
Her death fueled criticism of President Trump's immigration policies from Democrats and migrant advocates.
This is the second child to die in CBP custody this month.