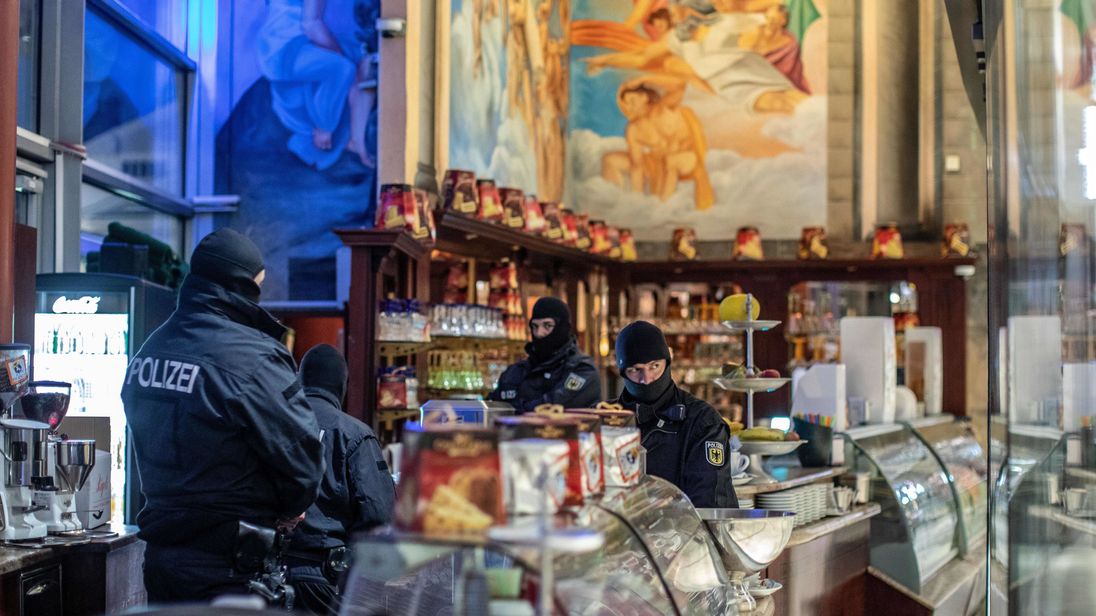 Hundreds of police are understood to be involved in the operation in Belgium, Italy, Germany, and the Netherlands.
Those arrested are suspected of drug trafficking, money laundering, bribery and violence, said Italian police and Eurojust, the European prosecution agency that tackles cross-border organised crime.
German prosecutors said 65 premises linked to the southern Italy-based organised crime group were also being searched. The focus was on the western state of North Rhine-Westphalia, which borders the Netherlands and Belgium, and Bavaria to the south.
"The group controls a substantial amount of the European cocaine traffic, " Westerbeke said, speaking at a news conference at Eurojust headquarters in The Hague.
"Today we send a clear message to organized crime groups across Europe", Eurojust Vice President Filippo Spiezia said.
The 'Ndrangheta is seen as the most powerful Italian mafia organization, and a leading force in money laundering and the cocaine trade.
He said over 3,000 kilogrammes of cocaine was seized in the Netherlands along with 140 kilogrammes of ecstasy pills and 2 million Euros in cash.
Deputy Prime Minister Luigi di Maio hailed the operation as "one of the biggest blows inflicted on the mafia" by the Italian authorities.
But some express caution and said the mafia will continue to pose threat as the group still has resources and is operating across the world.
Italian anti-mafia prosecutor Federico Cafiero De Raho said the operations would affect the 'Ndrangheta's drug trafficking operations around the world, including Colombia, Ecuador and Brazil. There should be over 1,000 arrests and billions of euros should be seized.
Two arrests were made in Luxembourg, and five in the Netherlands, Eurojust said.
He added, groups of the 'Ndrangheta and its allies, have infiltrated the ports around Europe and "polluted" lawyers and accountants in many countries on their payrolls.
The raids follow Tuesday's operation against the Sicilian Mafia in Palermo, which resulted in the capture of the syndicate's newly elected leader, 80-year-old jeweller Settimo Mineo, in addition to 45 other suspects.
Mineo, 80, was detained along with at least 45 others just before he was due to be appointed official heir to notorious mafia boss Toto Riina who died in prison past year.