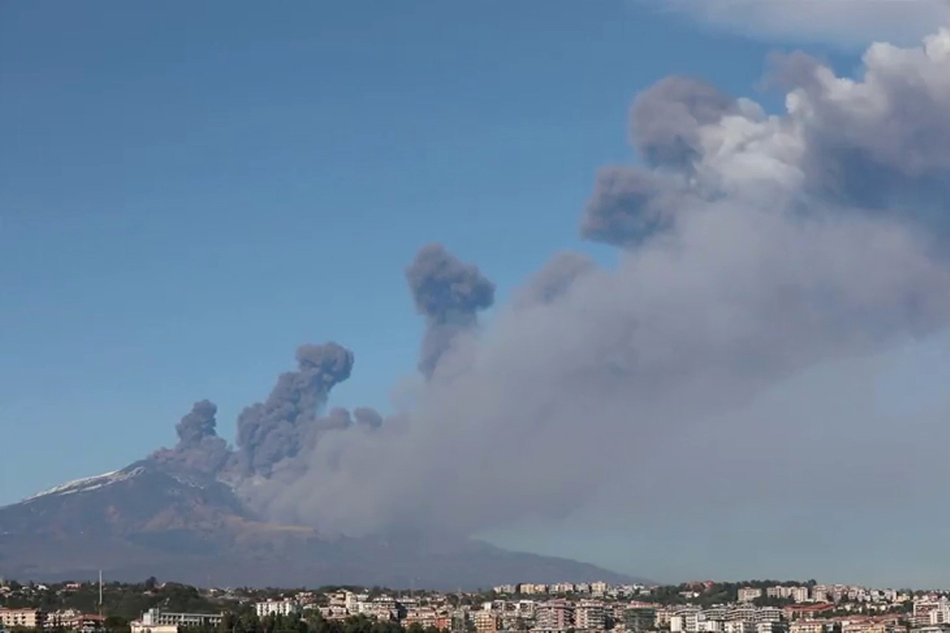 Smoke rose from Mount Etna on Wednesday, Dec. 26, 2018 after a magnitude-4.8 quake hit an area north of Catania, Italy.
Some buildings were reportedly damaged in what was the latest in dozens of tremors since Etna erupted on Christmas Eve.
Italy's Civil Protection officials said the quake, at 3:19 a.m. Wednesday, was part of a swarm of some 1,000 tremors, majority barely perceptible, that are linked to Etna's ongoing eruption this week.
The national institute for geophysics and volcanology said the quake happened in the middle of the night and was 1km deep.
Damage was also reported in the commune of Zafferana-Etnea.
"Etna remains a risky volcano, and this country of ours is unfortunately fragile", government undersecretary Vito Crimi said as he reported 10 people injured. None of the injuries were serious.
Debris sits on the street in front of a heavily damaged house in Fleri, Sicily Italy, Wednesday, Dec. 26, 2018.
Etna, the largest of Italy's three active volcanoes, has been particularly active since July.
One 80-year-old man was safely extracted from the rubble of his home, the Italian news agency ANSA said. A ceiling collapsed in another house, and in other homes parts of exterior walls crumbled.
A woman told local radio that a heavy wardrobe in her home fell over during the quake and trapped her sister, who had to be pulled out by their father.
Photos of the damage inflicted by the quake flooded social media.
Volcanic ash covered nearby villages and flights to and from the Catania airport were temporarily stopped.