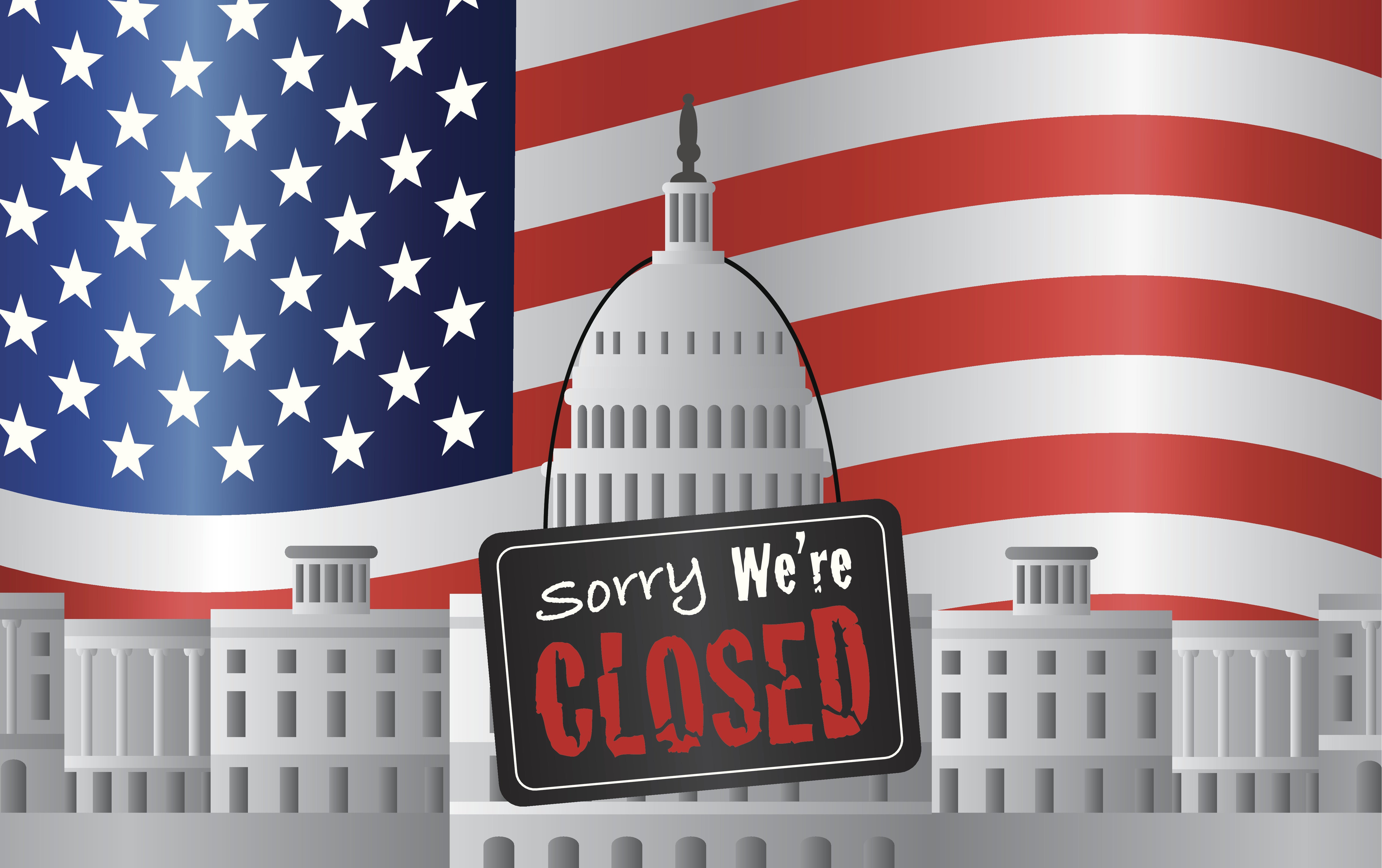 President Donald Trump and top Democrats in Congress sparred over the partial shutdown of the U.S. government on Monday, with no sign of tangible efforts to re-open agencies closed by an impasse over Trump's demand for funds for a border wall.
Outside the White House, Washington's National Christmas Tree became a forlorn symbol of the dysfunction gripping Trump's presidency two years after his surprise election.
Without a deal to break the impasse over Trump's demand for US$5 billion for a wall along the USA border with Mexico, the shutdown is likely to stretch into the new year. "The Democrats easily would support more border funding, border security, they've said that" if a broader deal could be reached, Republican Senator Bob Corker said on CNN.
In a joint statement, House Speaker-designate Nancy Pelosi of California and Senate Democratic Leader Chuck Schumer of NY held Trump responsible for the shutdown - - as well as for the whirlwind week of controversy leading up to Christmas Day. In response, Trump said, "I can't tell you when the government is going to be open".
Monday and Tuesday, Christmas Eve and Christmas, respectively, are federal holidays, meaning the government would have been closed anyway.
Trump met Monday on border security with Homeland Security Secretary Kirstjen Nielsen and other department officials.
A government shutdown occurs when Congress fails to agree on a budget for the next fiscal year - it means all non-essential government functions do not receive funding.
Mr. Trump, speaking to reporters from the Oval Office Christmas morning, also continued to signal he's shifted his rhetoric on his demand for a border wall, though he has not changed his demand for billions of dollars to build up to 550 miles of new or renovated barriers along the U.S. -Mexico boundary.
While both sides are trading offers to end the stalemate, they remain far apart, and a top White House official warned the shutdown could stretch into January.
"The Democrats hated him, they were calling for his resignation, they were calling for his firing", Mr. Trump said.
The government will remain closed over the public holidays on Monday and Tuesday, making Wednesday the first day the public could begin to feel the effects of reduced government services, Mulvaney said, cited by AP. Instead, he decried his political opponents as preparing for "presidential harassment" once they gain control of the House in January.
"It's very possible that this shutdown will go beyond the 28th and into the new Congress", he added.
Earlier he said on Twitter that he was "all alone (poor me) in the White House waiting for the Democrats to come back and make a deal on desperately needed Border Security". President Trump recently declared he'd be "proud" to shut down the government over border issues. The essential workers have back pay guaranteed once their agency gets funded.
This was also the first time he had said that replacing old fencing would count, in his mind, toward his central campaign promise of building a "big handsome wall" on the U.S. -Mexico border.
Most Republican lawmakers, meanwhile, have rallied around Trump's demand.
Trump said many federal workers have told him to hold out for wall funding, though the President didn't provide names or positions of those workers.