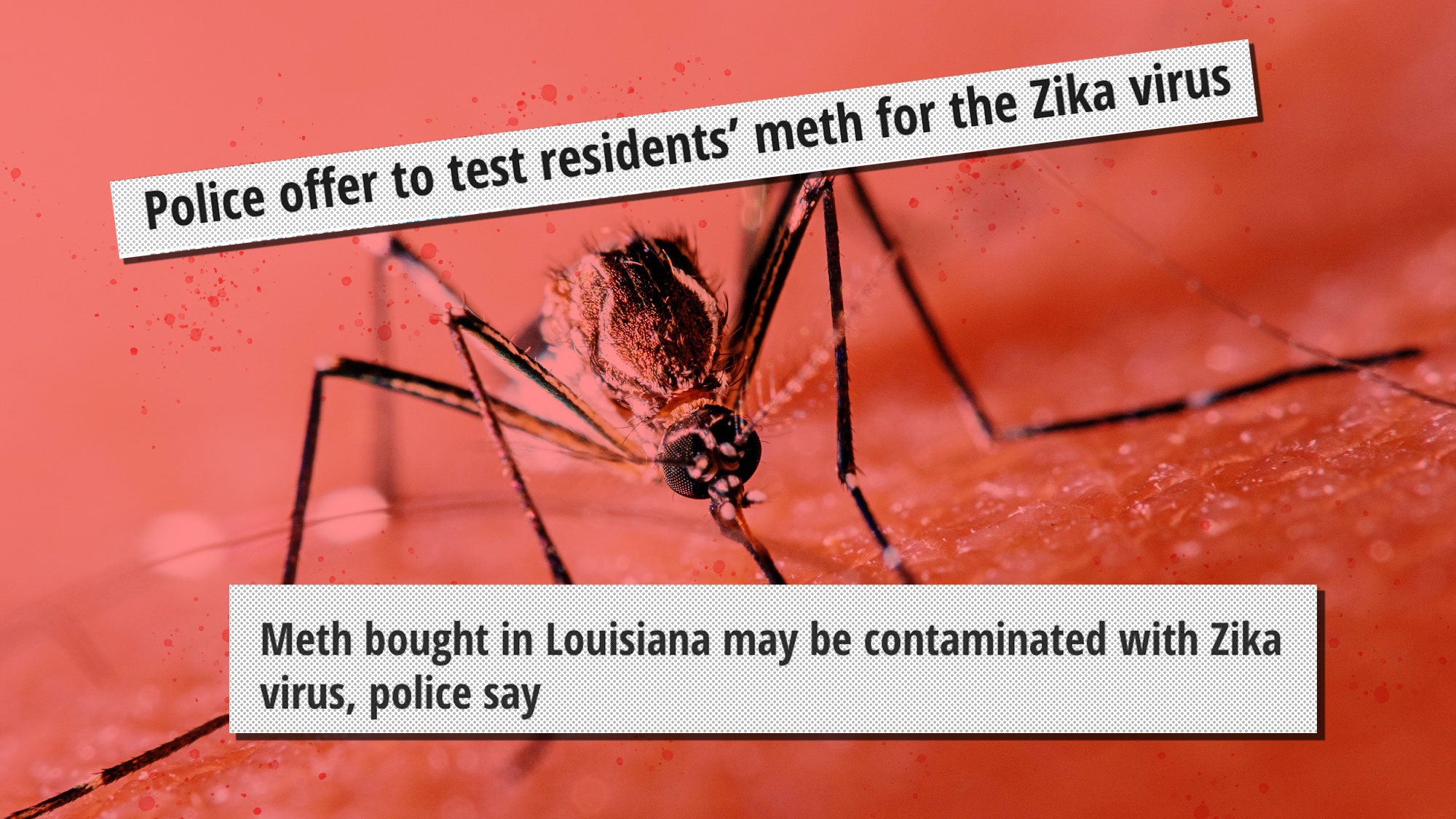 The Harasha Police Department recently posted to Facebook that meth bought in any area of Louisiana has been contaminated with Zika.
According to Harahan police officer Keith Moody, who operates the department's Facebook page, no one has taken the police station up on its phony offer to test meth for Zika contamination.
The post also said if meth users were not comfortable with going to the police department to get their meth tested, officers would go to their homes to do a test "in the privacy of your home".
Do you have crystal meth in your possession? The post had almost 400 comments and 2,700 shares by Sunday morning. "We will continue to aggressively enforce drug laws and work with fellow agencies to combat the illegal enterprises that are literally killing more than 100 people a day with illicit drugs".
The post has gained national attention, but we don't know if anyone brought their drugs in for a test yet or not.
Moody was apparently inspired by police in Gratis, Ohio, who posted almost the exact same warning in May.