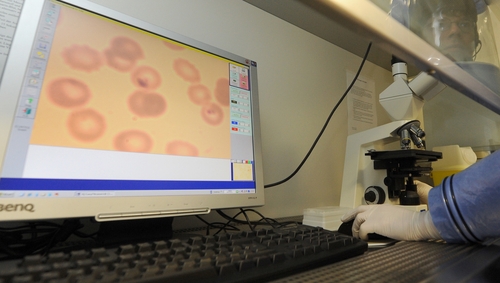 "Test results will likely be ready some time tonight".
The man was transferred to an infection clinic in the Uppsala hospital on Friday, after checking himself into a hospital in nearby Enkoping several hours earlier.
Uppsala chief of medicine Mikael Köhler told regional newspaper UNT that the patient had returned to Sweden from a trip to Burundi among other places three weeks ago, but was not understood to have visited any areas affected by active Ebola outbreaks.
A person is being treated in isolation at Sweden's Uppsala University Hospital after suspicion of Ebola contamination, the regional authority said.
The highly contagious Ebola virus causes a violent hemorrhagic fever, accompanied by vomiting, diarrhea, internal and external bleeding. The emergency room of that hospital has now been closed, and staff and other people who came in contact with the patient are being cared for, the statement said. Hospital authorities are concerned that the patient may have Ebola.
The epidemic is only surpassed by the outbreak that crippled western Africa between 2013 and 2016, during which more than 28,000 cases were confirmed.
Humans can become infected by Ebola if they come into contact with body fluids such as blood, urine and tears from an infected person or contaminated objects from an infected person.