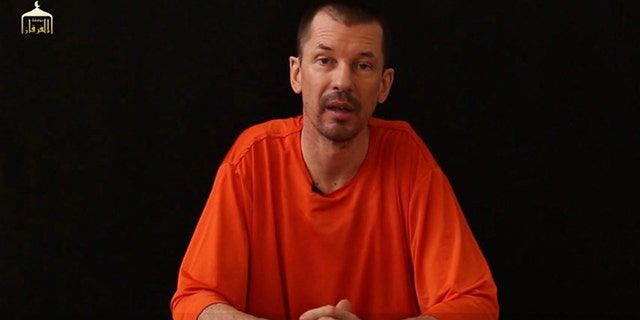 British journalist John Cantlie is still alive more than six years after he was kidnapped by ISIS, British security chiefs believe.
But now the Security Minister Ben Wallace has told a meeting of foreign journalists that the British government believes Mr Cantlie is still alive.
He did not say what intelligence supported the belief that the photojournalist, captured in northwestern Syria in November 2012, is still alive.
BBC security correspondent Frank Gardner said this news was a surprise to Mr Cantlie's next of kin.
'The guard saw that Cantlie (had freed himself) and Foley could have tried to escape on his own, but gave himself up, ' Mr Espinosa said.
"Whilst this is not substantiated at present, we continue to hope and pray that this turns out to be true", the statement read.
He was then kidnapped for a second time when he returned to the country towards the end of 2012.
The photographer was captured by the terror group in November 2012 along with American reporter James Foley, who was later beheaded.
Cantlie, however, appeared in several subsequent videos released by IS in which he delivered jihadist propaganda to the camera in the style of a news report. In the clip, said to be filmed in Mosul in northern Iraq, Mr Cantlie ridicules U.S. attempts to destroy IS.
Wallace, who was last seen in an ISIL propaganda video in Mosul in 2016, did not say whether Cantlie is in Iraq or Syria.