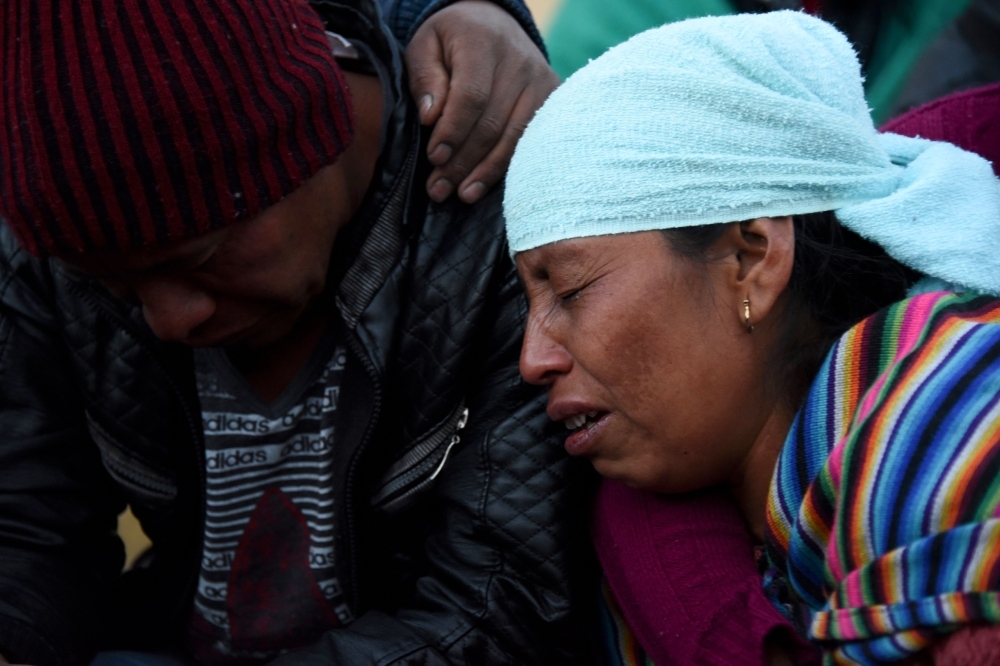 The incident occurred at the entry point to the western town of Nahuala, which has a population of around 65,000, most of whom are K'iche' Maya.
The semi-trailer truck fled the scene after the accident. Chacaj later told a Guatemalan radio network and French news agency AFP that 18 deaths were confirmed, but that multiple people were being treated for serious injuries.
The group had wandered onto the Pan-American Highway to investigate the aftermath of another auto crash when the truck hit them, fire department spokesman Cecilio Chacaj said.
Chilling images from the scene showed the victims' bodies in their brightly colored clothing laid out in a line on the asphalt, as relatives cried out in anguish.
The truck was apparently travelling without its headlights on.
Early reports had put the number of those killed at about 30, but later Chacaj said that emergency personnel had recovered 18 bodies.
The crash killed 18 people, including an eight-year-old girl, the Attorney-General's office said.
The crash was on the notoriously risky Interamerican highway, at kilometre 159, Guatemalan media said.
"At this time we are coordinating our response to bring full support to the relatives of the victims", Morales wrote on Twitter.
President Jimmy Morales tweeted his condolences and said his government would co-ordinate aid to the families of the victims.
The United States embassy in Guatemala expressed its "deepest condolences to the families of the victims".
According to Reuters, it was one of Guatemala's worst traffic accidents in recent years.
Guatemala, a Central American country of some 16.5 million people, has a poor road safety record and traffic rules are frequently ignored.