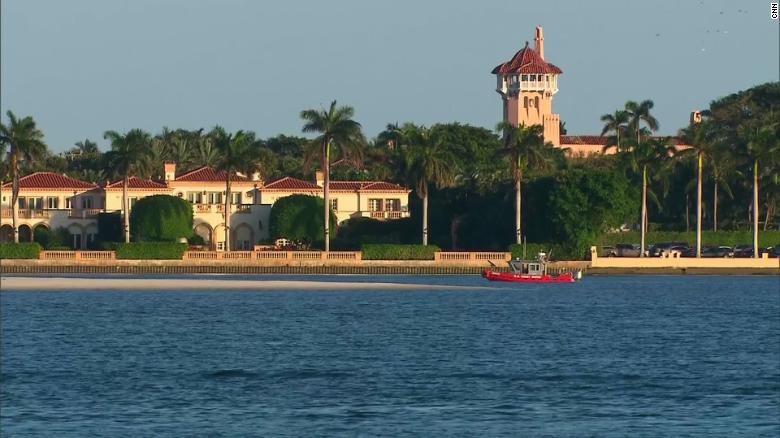 The incident has amplified concerns that the Florida resort where Trump and his advisers spend so much time is hard to secure.
The woman who allegedly breached security at Mar-a-Lago while carrying Chinese passports and a flash drive containing malware ALSO had a signal detector, 9 USB drives, 5 SIM cards, and thousands in cash in her hotel room, federal prosecutors said.
Zhang has been charged with making false statements to a federal officer and entering or remaining in a restricted area, charges that carry up to a five-year sentence in federal prison if she is convicted.
In total, law enforcement claims to have found nine such thumb drives, five SIM cards, one "signal-detector" apparently device used to identify hidden cameras and at least $7,500 in $100 bills-as well as almost $700 in Chinese currency-in Zhang's hotel room.
The federal magistrate judge who held the hearing on Monday will decide next week if Yujing should stay in jail until she is tried, or be released to live in the U.S. as she awaits trial.
Prosecutors said Zhang has no ties to South Florida, and it's unclear what her motive was.
Zhang's story changed when she got inside, agents say, telling a front desk receptionist she was there to attend the United Nations Chinese American Association event scheduled for that evening.
When the agent informed Zhang that she had illegally entered the property, she became argumentative and was then taken to the local Secret Service office for questioning.
When she was arrested, Zhang showed agents an invitation she had received to what she described as the United Nations event.
At the hearing, prosecutors also reportedly alleged that Zhang "lies to everyone she encounters", specifically during an earlier court appearance that concerned her financial assets in the US, per CNN. "She did not have the type of devices that can be associated with espionage activities", Adler said, according to The Washington Post.
Ivanovich's testimony adds to concerns the Secret Service is not out ahead of potentially malicious forces seeking to get close to the USA president.
Ivanovich also testified that when the thumb drive they recovered from Zhang at the club was inserted into another agent's computer "a file immediately began to install itself".
"That was something that had never happened before", Ivanovich told the judge.
"He knew it was something out of the ordinary", Ivanovich said. The agent scrambled to stop the analysis taking over the computer and cease any additional corruption of the device.
She reportedly wasn't on the membership list but a club manager apparently believed her father was a member, which ultimately prompted the Secret Service agents to let her in.
These are just a few of the revelations from Zhang's appearance in federal court Monday.
Zhang was taken off the premises and Ivanovich questioned her further.
If Zhang was trying to make it to a computer system inside Mar-a-Lago, she made it part of the way.
There is no indication Zhang was ever near the president, who was at his nearby golf course at that time.
Though Zhang had previously appeared to speak English poorly, Ivanovich said he found she could read and speak English clearly.
Terry Bomar, who heads the nonprofit Young Adventurers, said the event was canceled after he discovered it had been hijacked by Cindy Yang, the former owner of a Jupiter day spa where New England Patriots owner Robert Kraft allegedly solicited prostitution.
According to an anonymous source cited by the Miami Herald, prosecutors are treating Zhang's case like a national security matter and have therefore enlisted the aid of a Federal Bureau of Investigation (FBI) "counterintelligence squad".