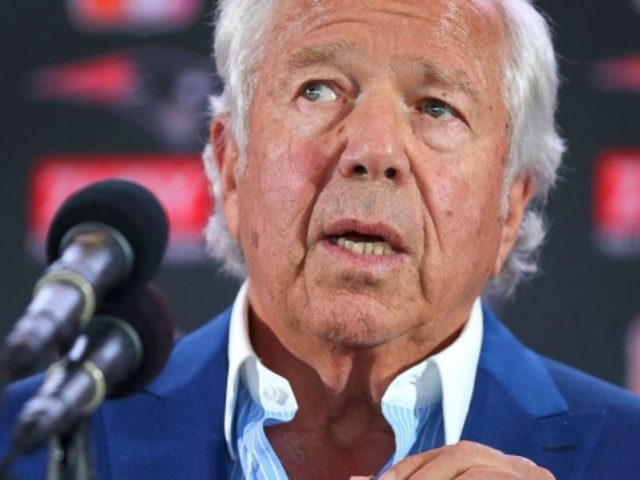 Video of Robert Kraft inside a Florida day spa may end up going public, despite a court ruling earlier this week.
The attorneys filed a motion accusing law enforcement and prosecutors in the prostitution case of leaking the video in violation of a court order.
Emails and phone calls from ABC News to the Jupiter Police Department and Palm Beach County State Attorney's Office requesting comment about the allegations were not immediately returned.
The documents state that the video is now being shopped to various media outlets, and the only "logical conclusion" is that it was leaked by someone working for either the Jupiter Police Department or Palm Beach County State Attorney's Office.
Attorney Remi Spencer gives her take on why a Florida judge halted prosecutors plans to release video footage of New England Patriots owner Robert Kraft.
Kraft's attorneys have fought to block prosecutors from releasing the surveillance footage, arguing that it would hurt his chances of receiving a fair trial and violate his right to privacy.
The court motion cited a report published Thursday on The Blast, a celebrity news site that claimed it was contacted by an unknown person who claimed to have video of Kraft visiting the spa, where he was accused of exchanging money for sexual favors.
Jupiter police spokesman O'Neil Anderson told The Associated Press that he doubts the authenticity of the reports.
Kraft was charged in February with two misdemeanor counts of soliciting prostitution after being accused of paying for sex. Officials said they would "pixelate or blur depictions of obscene or pornographic images before releasing such records to the public, absent a court order".