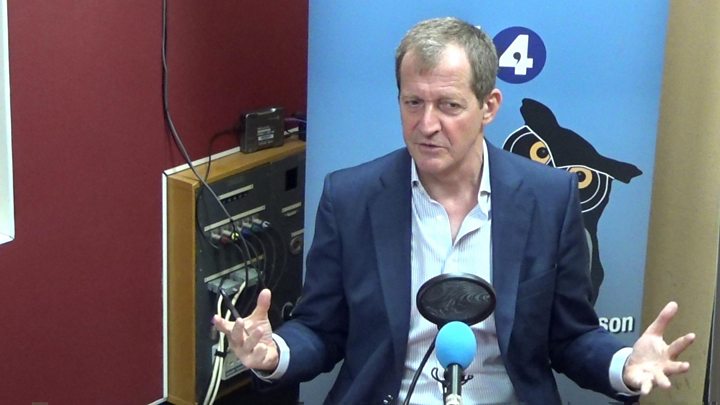 Labour pledged at its conference previous year that it would back a second referendum only in the event that the country was heading for a no-deal Brexit or to prevent what it called a "damaging Tory (Conservative) Brexit".
And 34 of Labour's 70 candidates in the May 23 European elections have pledged to campaign for a referendum and then back Remain if a vote is called.
Jeremy Corbyn is facing an open revolt by his deputy Tom Watson after he publicly called on Labour activists to bring about a change in party policy on a second referendum.
Confirming his walkout from the shadow cabinet meeting, Mr Watson also posted on Twitter: "I politely asked if the shadow cabinet were going to see the draft words and was told "no".
Mr Watson is calling for the party to explicitly commit to a second EU referendum ahead of next month's European Parliament elections.
Mr Watson wants the NEC to approve a "confirmatory" referendum on any Brexit deal as Labour policy in the manifesto. An activist said it matters that NEC members should be "people prepared to resist pressure" from Jeremy Corbyn's office and allies "on behalf of the membership", which largely wants a confirmatory public ballot on Brexit.
Change UK, which includes in its parliamentary ranks former Tory MPs Heidi Allen, Sarah Wollaston and Anna Soubry, is only set to win 10 per cent of the national vote, but beating the Tories in London will be seen as particularly damaging for the Conservatives, especially when the breakaway party was only officially registered by the electoral commission on 15 April.
It's not just the British government that has problems over Brexit.
She told Sky News: 'Our priority in these negotiations is to find the consensus and to get a deal that will protect the economy'.
A study by Opinium put Labour on 33%, the Conservatives on 26% and the insurgent Brexit Party on 17%, when the public was grilled on how they would vote in a general election.
Mr Wilson said that a referendum was backed by the majority of Labour MPs, MEPs, members and supporters and had featured in the policy approved by conference last autumn.
Commenting on the outcome, a Labour spokesperson said: "Labour's European elections manifesto was agreed at the NEC today and it will be published soon".
It remains unclear whether the parties will be able to bridge the gap between them on issues such as a future customs union in the coming days, but any resolution next week would nearly certainly come too late to prevent European elections going ahead.
"I do think we'll get a drubbing in the European elections".