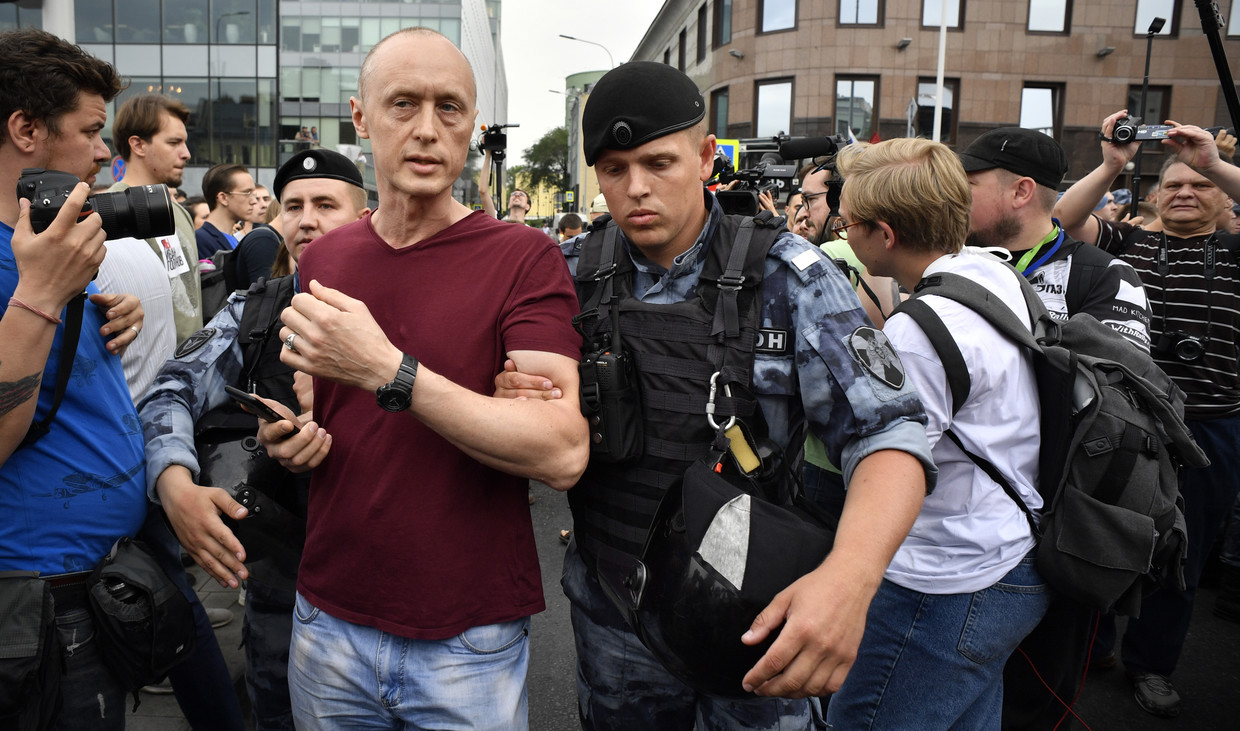 MOSCOW - Russian police detained at least 23 people on Wednesday at a protest in Moscow calling for punishment for police officers involved in the alleged framing of a journalist, the OVD-Info monitoring group said.
Investigative reporter Ivan Golunov had been arrested last week on allegedly trumped-up drug charges, but in a rare U-turn by authorities he was released Tuesday following an unusually vocal backlash in Russian Federation and internationally.
The Russian Interior Ministry stated that over 200 demonstrators had been detained in Moscow during unauthorised rallies in support of investiagtive journalist Ivan Golunov. The protesters were initially going to demand Golunov's release, but the charges against the journalist were dropped on Tuesday over lack of evidence against him.
"I would like not only Ivan Golunov but all people who fall into the judicial and investigative system to be protected".
An estimated 1,000 to 2,000 people took part in the peaceful demonstration, marching through central Moscow.
On the pictures to see how Russia's leading opposition was drawn to eller Navalny of police officers in a police bus.
Three of Russia's most respected newspapers published near-identical front pages Monday reading "I/we am/are Ivan Golunov".
Before the police backed down, almost 25,000 people had signed up to a Facebook page expressing their intention to take part in a protest march on Wednesday in solidarity with Golunov. But in a controversial move, Meduza's top editors and several other journalists urged Muscovites to call off the protest after Golunov's release, triggering a storm of criticism.
German news weekly Der Spiegel reported that one of its producers was also arrested, despite carrying appropriate permits. "The authorities are very much scared of the fantastic and unanimous display of solidarity in the Golunov case", Navalny said on Twitter.
Protests of his arrest gathered strength quickly, apparently catching authorities by surprise.
A young man in Ivan Golunov t-shirt told DW: "We came today because we want those who are guilty to be punished".
Under Russian law, the time and place of protests involving more than one person needs to be agreed with the authorities in advance. Rights activists say authorities routinely use trumped-up drugs, extremism and other charges to silence critics with jail sentences. Many chanted "Russia will be free" and "Russia without Putin".