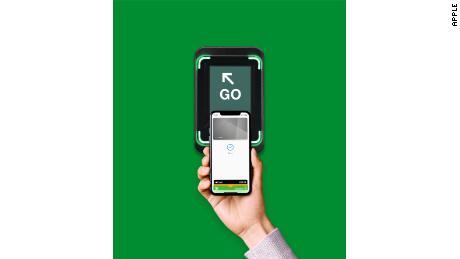 You can make payments anywhere you see this symbol. Through a few quick and easy steps, Fitbit users can add up to six credit or debit cards to their Fitbit Wallet in the Fitbit app on Android or iOS mobile devices. Well, tap and pay for transit is finally coming to New York City, though it's a bit limited at the moment. From May 31st, Fitbit users will be able to tap on and off at transit readers with their NFC enabled device through a pilot program called One Metro New York (OMNY). You don't have to wake your phone or watch in order for this to work, just holding it near the reader will do the trick. Google Pay and Fitbit Pay should be identical for how the payment process works, the only difference is that you have your choice of which one you'd like to use. A vibration will indicate the payment was successful.
"We're excited to work with Fitbit and others to help us provide added value and everyday convenience to our customers", said Al Putre, OMNY executive director, MTA.
Most banks and financial institutions already started issuing contactless cards. Fitbit also plans to make Fitbit Pay available on the entire New York Subway and Bus System by 2021.
It helps that most retailers upgraded their respective payment systems to support NFC, and Hariramani said the trend to use contactless payments in the U.S.is in an upward swing now that nearly every major retailer supports it. Those additional fare options will be introduced in late 2020, when the MTA expects to have Apple Pay available on all subway lines and buses.
Google Pay and Apple Pay will also be available with the OMNY trial, according to TechCrunch. Google Pay now works in more than 30 cities around the world as a transit option, including Chicago, Portland, and the Las Vegas Monorail. Fitbit's diverse line of innovative and popular products include Fitbit Charge 3™, Fitbit Inspire HR™, Fitbit Inspire™, Fitbit Ace 2™ activity trackers, as well as the Fitbit Ionic™ Fitbit Versa™ smartwatches, Fitbit Flyer™ wireless headphones and Fitbit Aria 2™ Wi-Fi Smart Scale.
The MTA's OMNY system begins rolling out in select areas of New York City starting May 31.