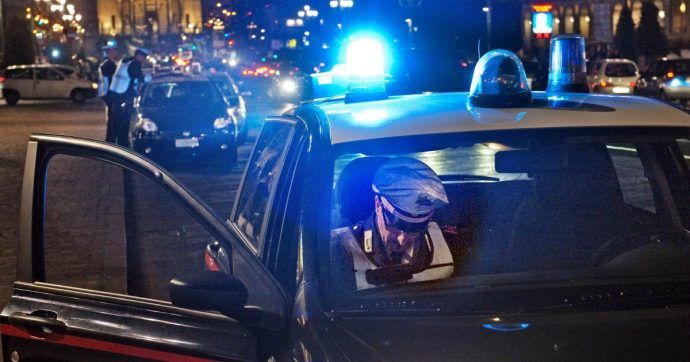 The two, both 19 years old, "confessed their deeds" after an Italian paramilitary policeman was fatally stabbed in Rome on Friday while investigating the theft of a bag with a cellphone.
In a statement, Carabinieri officers investigating the death early Friday of officer Mario Cerciello Rega, 35, said the American men were detained for alleged murder and attempted extortion after being questioned overnight. Hjorth is being accused of "using his bare hands to strike the officer's partner, who wasn't seriously injured in the attack", per the AP.
Under Italian law, persons participating in a killing, without actually carrying out the slaying itself, risk being charged also with murder.
The man reported the crime and attempted extortion to the police and set up a meeting point with the thieves.
Lee "has maintained his right to remain silent", his lawyer Francesco Codini told media outside Rome's Regina Coeli prison. Natale Hjorth's lawyer didn't speak to reporters waiting outside the jail after the hearing.
The owner of the bag rang his phone - which was still inside the backpack - and the two tourists demanded he pay them 100 euros and give them a gram of cocaine to see it returned.
The alleged dealer called police, saying he had arranged a meeting with the thieves to get his bag back. At the meeting, a fight broke out, and one of the two US teens, Elder, stabbed Rega eight times, police said.
Italian police said surveillance footage and witness testimonies were able to connect the two young Americans to the "heinous crime", which officials said occurred in the Prati neighborhood of Rome, close to the hotel where Hjorth and Lee were staying on vacation, according to the statement.
Authorities found a large knife allegedly used to kill Cerciello Rega "cleverly hidden" behind a ceiling panel, as well as clothes worn during the attack, Italian authorities said.
The two Americans were arrested inside their hotel room in Rome.
A Carabinieri spokesman said both men had been looking to buy drugs in Rome's Trastevere district at about 2 a.m. Friday morning when they asked a bystander where they could find a dealer.
Police said the two students were "ready to leave" Italy when they were found. But instead of going to the rendevous, he rang the police, who sent two plain-clothed officers.
The Americans, "even though the officers identified themselves as being Carabinieri, didn't hesitate to engage in a struggle, culminating in the mortal wounding" of the policeman, the statement said.
While the police have only given minimal details, there are numerous conflicting reports in the Italian media about the murder.
Prosecutors were apparently still questioning the Americans at a Carabinieri station in Rome early Saturday.