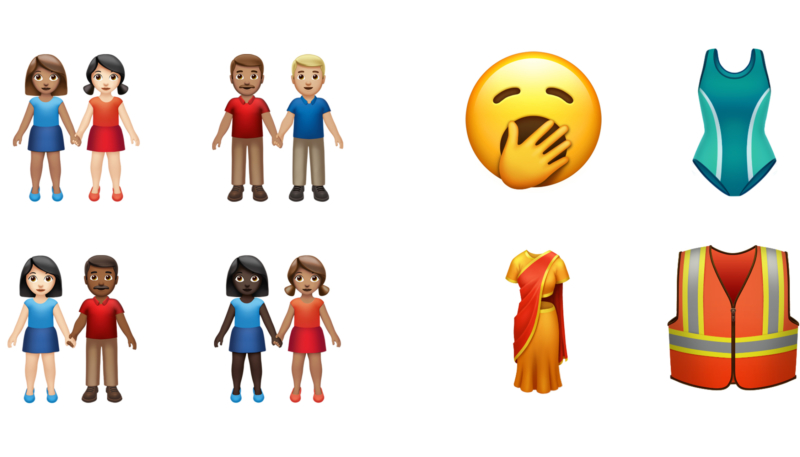 On the occasion of World Emoji Day, Apple has previewed all the new emoji coming to íPhones and iPads as a part of iOS 13 and iPadOS 13 later this year.
To celebrate World Emoji Day, Apple has unveiled new emoji coming to iOS and macOS.
Moreover on the woke-moji side, Apple is also now allowing users a choice for the skin tones of the family and couple emojis.
The tech giant revealed it will be releasing 59 new emoji in the fall. For instance, users can personalize the emoji to feature two men or two women holding hands.
Let's hope that we continue to see even more diversity and recognition of different experiences when it comes to emoji and the way that people are able to express themselves online, including through emoji, in the future. Those include a guide/service dog, wheelchairs, a hearing aid, prosthetic limbs and more.
Also, Google explains emojis that don't have a specific gender will be "gender ambiguous" by default, as reported by TechCrunch. The flawless opportunity for Google to present the 65 new ones that will come with Android 10 Q. The emojis are from the 2019 batch of Unicode consortium.
Last year's emojis were released in iOS 12.1, and it's expected that this year's will follow in a similar timeline. Sure, you do! Get excited about new sloth, skunk, orangutan, and flamingo emoji, too. Among food there's now onion, garlic, waffle, falafel, butter and oyster.
Cupertino, meanwhile, takes full credit for the introduction of more disability-themed emoji, claiming the inclusion of a guide dog, ear with hearing aid, prosthetic arm and leg, and wheelchairs are due to its proposal to the Unicode Consortium past year.