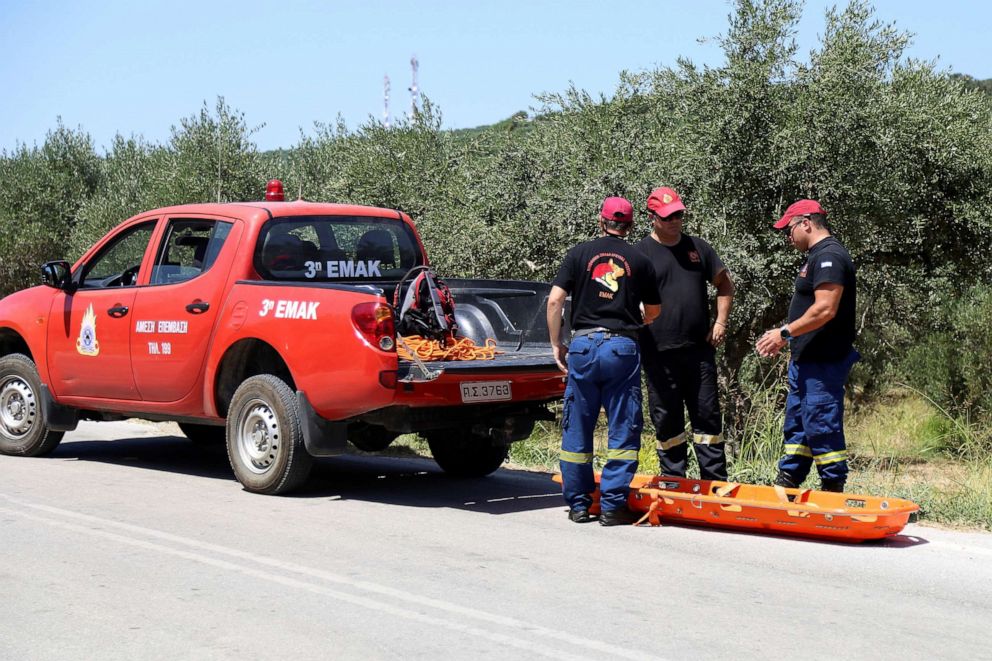 Police have cordoned off the area where the body was discovered in lieu of the ongoing investigation as to the cause of the tragic death.
Eaton was attending a conference at the Orthodox Academy of Crete, on Greece's largest island, which she had done in years past.
It is believed the Oakland, California native went missing while going on a run, according to CNN, but a previous statement by the Planck Institute also raises the possibility she went for a swim, given the high temperatures that day. Her cell phone and other belongings were left in her hotel room.
The Mail reported that she was found in a network of tunnels used by the Nazis to store weapons after the Battle of Crete during World War II.
According to reports, an examination of her remains by two local coroners indicated that she had had her mouth and nose blocked, though it remains unclear whether her death was the result of suffocation.
In this undated photo provided by her family, showing Suzanne Eaton, a 59-year-old molecular biologist.
"It is with enormous sadness and regret that we announce the tragic demise of our dearest friend and colleague, Suzanne Eaton", the institute's statement said, adding that "authorities have not yet completed their investigation regarding the events that may have transpired on Tuesday afternoon, 2nd July". Suzanne was an outstanding and inspiring scientist, a loving spouse and mother, an athlete as well as a truly wonderful person beloved to us all.
Every evening, DW sends out a selection of the day's news and features. Emily Kappes, Eaton's cousin, told the Associated Press that her husband and sons went to Crete to help with the search. "Her loss is unbearable".
Hans Müller-Steinhagen, university rector is quoted in the statement statement. "Her sudden and untimely death is devastating for us all", said Michael Schroeder, director of the TU Dresden Biotechnology Center.
Her niece, Callie Broaddus, told People magazine that her family didn't "have any leads save for what we've already posted on Facebook", adding that she traveled from the United States to help search for the woman. "It seems like everyone in Crete knows". "We can not comment on anything at this time, but we will post a message when the time is appropriate".
Papadomanolakis said he believed the woman died around the time she was last seen, on July 2.