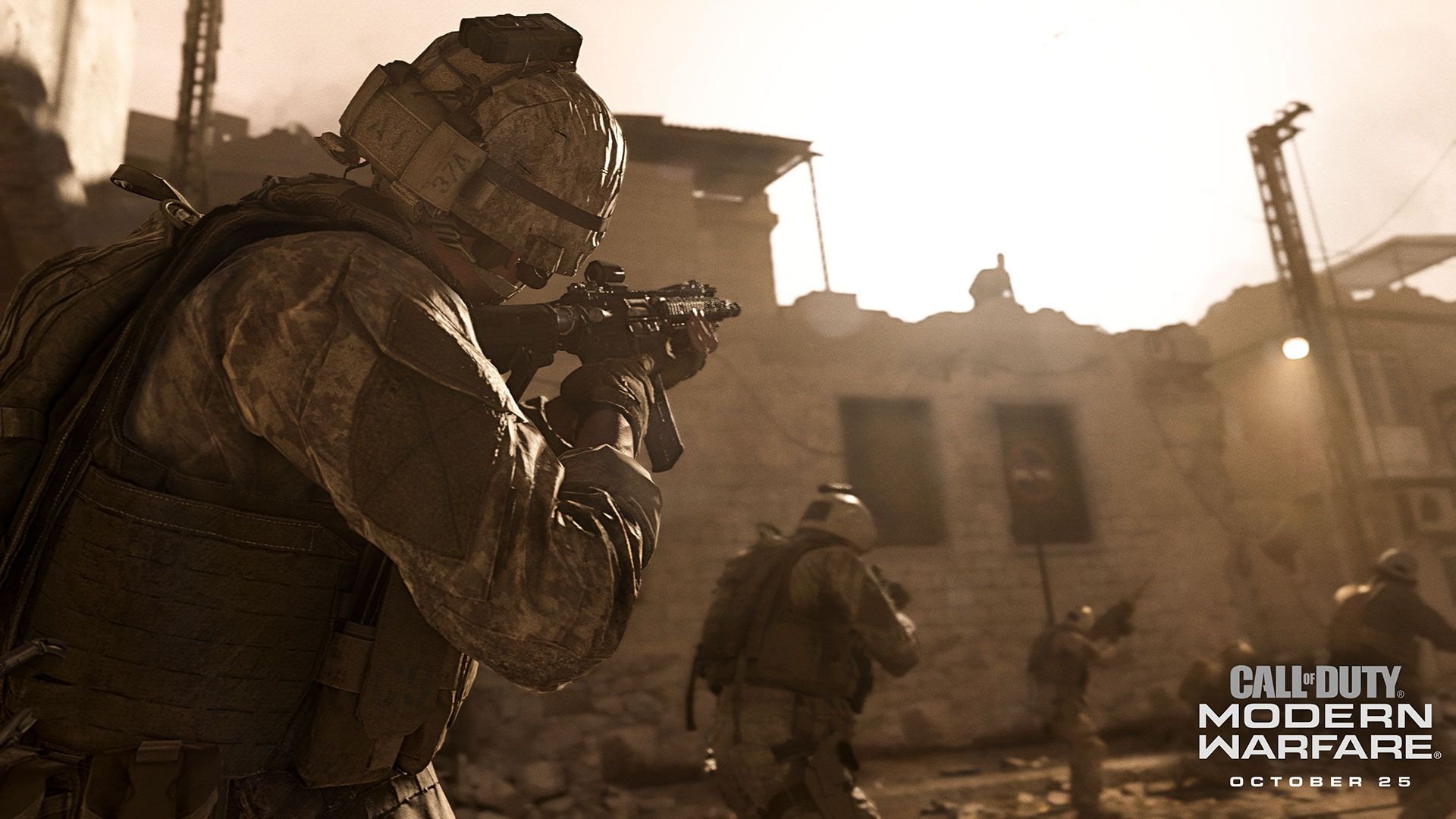 Recently named "Best Online Multiplayer" by Game Critics Awards Best of E3 2019, Modern Warfare multiplayer delivers a game-changing online experience.
Of course, Gunfight is only one part of Modern Warfare's multiplayer, so if you're hoping for some more traditional multiplayer, rest assured you won't be left out. Speed is the key to Gunfight: Matches run on a 40-second timer, and if you haven't wiped out the opposing duo by then, a flag appears in the center of the map.
If you're as anxious to see Modern Warfare multplayer gameplay as we are, here's your chance to watch it as it unfolds.
Activision showed the first three maps for Gunfight: a warehouse called King, a dense forest called Pine and a desert container yard called Stack. Working together is pretty much essential, but things happen fast enough in Gunfight that it leaves room for one player to pull off a clutch win from a disadvantaged position.
With its new progression system, meanwhile, you'll be able to work towards unlocking and levelling up weapons, earning new killstreaks, and gaining XP towards Prestige across the single-player campaign and other modes.
Developer Infinity Ward plans to have a Call of Duty Modern Warfare multiplayer gameplay reveal at the official Call of Duty Twitch channel on August 1.
A good look at how the game plays was revealed today through Modern Warfare's Gunfight debut, in which four streamers battled each other in a 2-vs-2 mode.