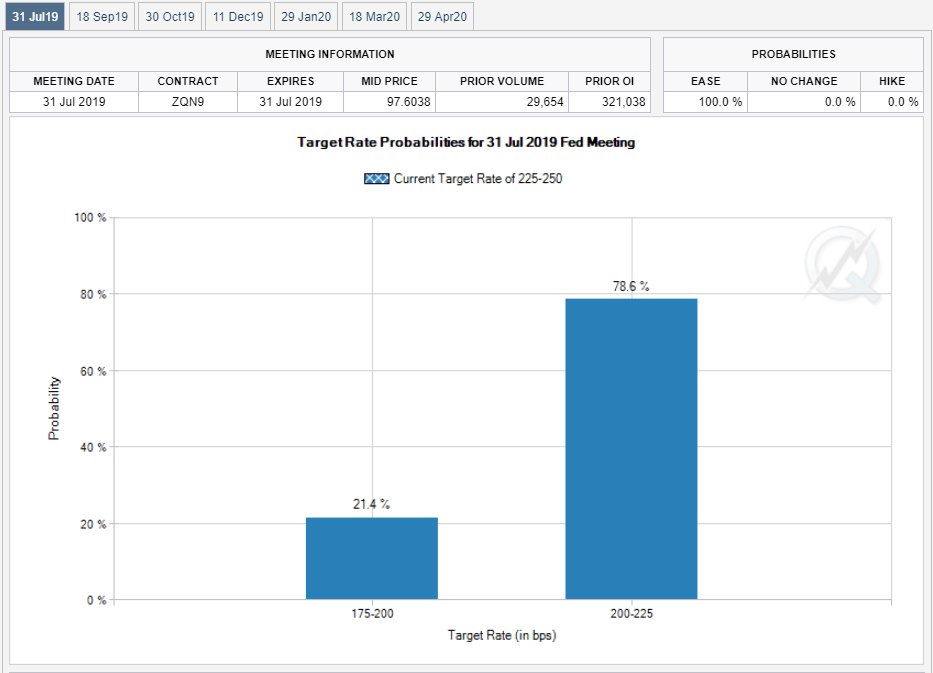 Federal Reserve Chair Jerome Powell reiterated pledges to "act as appropriate" to keep the USA economy humming in a speech on Tuesday that did not deviate from expectations that an interest rate cut is on the way.
Delivering remarks to a Paris economic conference, Powell says that since the depths of the Great Recession in early 2009, growth and inflation in the United States and other countries are averaging a full percentage point lower than before.
The yield on the benchmark 10-year Treasury yield gained almost 1 basis point to 2.099 percent, the super-long 30-year bond yields hovered around 2.614 percent and the yield on the short-term 2-year traded almost 1-1/2 basis points higher at 1.846 percent by 11:10GMT.
Despite the Fed's confidence that the U.S. economy will continue to grow, many officials feel "the combination of these factors strengthens the case for a somewhat more accommodative stance of policy".
"We are carefully monitoring these developments and assessing their implications for the USA economic outlook and inflation and will act as appropriate to sustain the expansion", Powell said, repeating comments he made to Congress last week. Beyond the U.S. -China trade conflict and inflation persistently below the Fed's own targets, Powell cited a global growth slowdown, U.S. federal debt ceiling negotiations and Britain's chaotic exit from the European Union.
Wall Street continues to price in a 100 percent chance of a reduction in the benchmark federal funds rate - which is now between 2.25 percent and 2.50 percent - at the Fed's upcoming July 31st meeting, with most traders anticipating a 25 basis point cut.
Federal Reserve Board Chairman Jerome Powell testifies before a Senate Banking, Housing and Urban Affairs Committee hearing on the "Semiannual Monetary Policy Report to Congress" on Capitol Hill in Washington DC, US, July 11, 2019. "Pursuing our domestic mandates in this new world requires that we understand the anticipated effects of these interconnections and incorporate them into our policy decisionmaking".