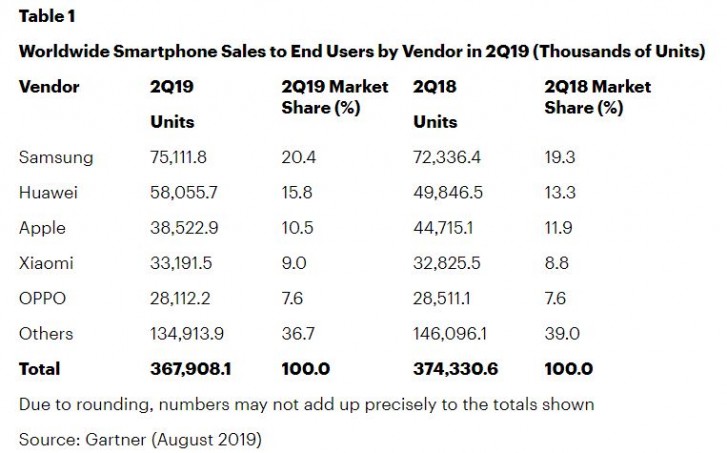 The global smartphone market continued to languish during the second quarter according to the latest report from Gartner.
Global sales of smartphones to end-users declined 1.7 per cent in the Q2 of 2019, totalling 368 million units, according to Gartner.
"Demand for high-end smartphones has slowed at a greater rate than demand for midrange and low-end smartphones", says Anshul Gupta, senior research director at Gartner. To generate upgrades, Gupta says that manufacturers are trying things like bezel-less displays, multi-camera setups in back and front and larger capacity batteries.
Huawei experienced the highest year-over-year growth for another quarter out of the top performing vendors, with sales increasing by 16.5 per cent over the quarter.
Samsung maintained its lead of the market in terms of market share with a 20.4% share of smartphone sales for the period.
As it turns out, that has not been the case. Demand for Apple's iPhones continued to plummet with just 38.5 million shipments in Q2 2019 as against 44.7 million the same period a year ago.
Total smartphone shipments in the Chinese market were 101 million units in the second quarter, up 0.5 percent year-on-year.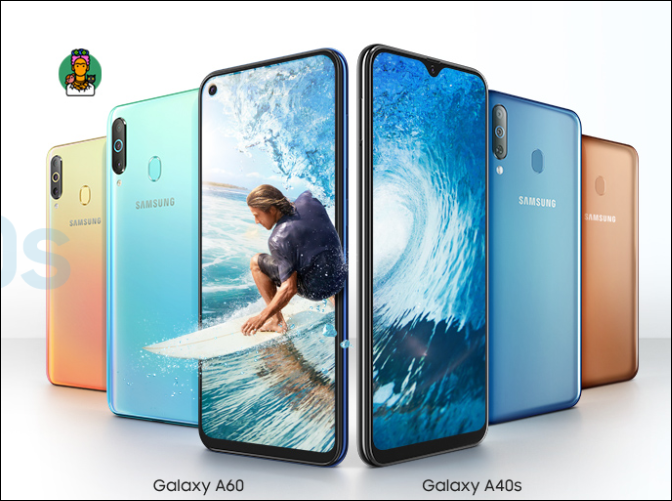 Strong demand for the Galaxy A series was instrumental to Samsung's impressive Q2 sales
Apple sold just over 38-million iPhones in the second quarter, a 13.8% decline year-on-year. "Too few incremental benefits are preventing existing iPhone users from replacing their smartphones". In response, Apple is shifting more of its business towards services, which now account for almost a quarter of its total revenue.
With Samsung having recently unveiled its Galaxy Note, along with Huawei and Apple expected to debut new flagship hardware in September, it should be interesting to see how the top three shapes up in Q3 and Q4 of 2019.
The Huawei ban announcement led to a sharp decline in Huawei's smartphone sales in the global market in the second quarter of 2019, although sales did improve slightly on the ban's deferment.
Like this story? Share it!
Samsung sold over 75 million smartphones globally in the second quarter (Q2) 2019 and grew its share by 1.1 percentage points (year over year) after witnessing a decline in six consecutive quarters, Gartner said on Tuesday.
Gartner attributes strong demand for Samsung's new Galaxy A Series, with demand for the Galaxy S10 weakened during the quarter. The Indian market fell by 2.3 percent to an estimated 35.7 million smartphones.
Those earnings in India represented a 2.3 percent decrease year over year, but mainly because of decreasing consumer updates from feature phones. Worldwide smartphone sales to end users will total an estimated 1.5 billion units in 2019.