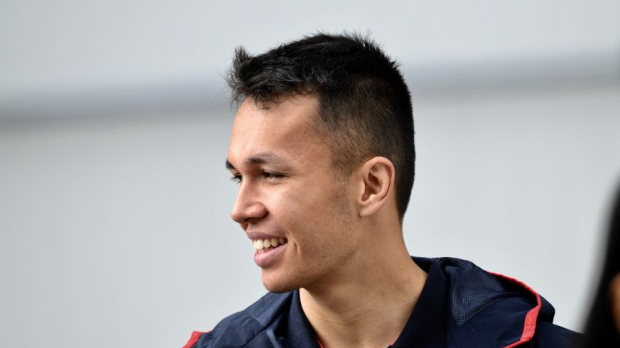 F1 rookie Alex Albon says the news of his unexpected mid-season switch to Red Bull Racing is "surreal" and a "massive opportunity".
Albon will replace Pierre Gasly alongside Max Verstappen in the Red Bull line-up from the Belgian Grand Prix, as Red Bull wants to evaluate Albon for a potential full-time seat at the senior team in 2020 following Gasly's troubled graduation from Toro Rosso this year.
The 23-year-old British-born Thai driver has scored 16 points from 12 races, with his best result a sixth-placed finish in the rain-affected German Grand Prix.
Albon will fill the number-two driver role for RBR next to stand-out Max Verstappen, who now has 181 points--good for third in this season's driver standings.
Red Bull team principal Christian Horner said after the race: "Pierre really needs to take some time out during the break, reflect, and take the lessons into the second part of the year".
Albon's switch to Red Bull means adjusting to a new vehicle in a more high-pressure environment, and he admitted it had taken time to get the most out of his Toro Rosso.
But question marks were swiftly being raised over his future as a driver alongside Verstappen at Red Bull. He sits in sixth place in the driver standings with 63 points on nine top 10 finishes, including two top five finishes, while teammate Max Verstappen sits in third with 181 points on 12 top five finishes, including five podium finishes and two victories. As well as his pole position in Hungary, Verstappen has won two of the past four races. He impressed in races in China, Monaco and Germany.
Mr Albon now sits 15th in the world championship having scored 16 points.
"We need him to be racing Ferrari and Mercedes, and everything we can do to try to help him do that, we will do".
After the team finally cracked and parted ways with the Frenchman in only his second season in the sport, they will be hoping Albon can prove his worth and take the opportunity that could see him as a permanent Red Bull driver for the 2020 season.