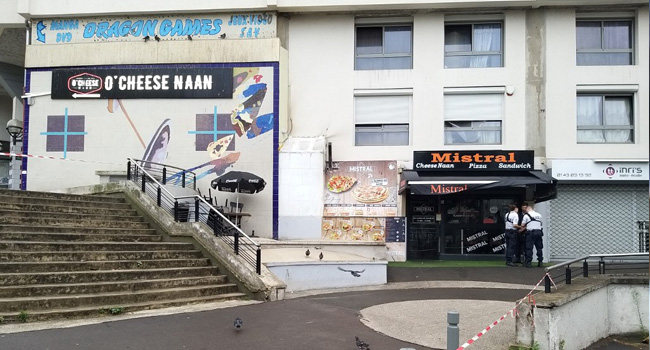 A manhunt was under way on Sunday after a waiter was shot dead by a customer at a café on the outskirts of Paris, apparently for being too slow to serve him.
With the shooter still on the run yesterday, shocked residents gathered outside the pizza and sandwich eatery.
He shot the waiter in the shoulder with a handgun and quickly fled the restaurant which only opened a few months ago.
His colleagues called the police.
A witness said: "He got very agitated and flew into a bad rage that his sandwich wasn't being made fast enough".
The waiter could not be revived and died at the scene.
Another expressed disbelief that such a crime could be committed with such minor provocation: "He was killed for a sandwich?"
"It is sad", one 29-year-old woman told French media. "It's a quiet restaurant, without any problems".
The incident happened at a small restaurant in Noisy-le-Grand, a suburb located in eastern Paris.
Residents to Le Parisien newspaper that neighbourhood has been growing more violent with increasing issues over drug-dealing and public drunkenness.