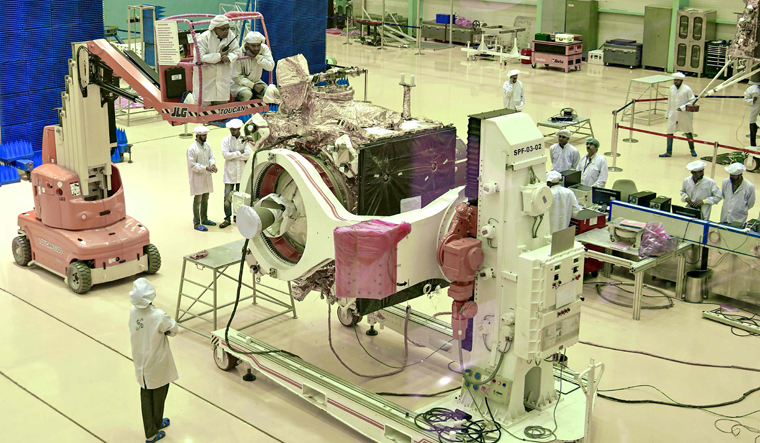 Unfortunately, his arrival proved to be a "bad omen" for ISRO scientists, he said.
On 10 September, the Indian Space Research Organisation (ISRO) said the Chandrayaan-2 orbiter has spotted the lander, but officials declined to describe its condition.
A Times of India report says that NASA has also joined the effort to reconnect with Vikram Lander.
The Lander Vikram was to soft-land on the far side of the moon at on September 7.
Meanwhile, the ISRO on Thursday said officials of the California Institute of Technology (CalTech) and the JPL visited its headquarters and met its Chairman K Sivan. These stations are located 120 degrees apart and aim to establish contact with any satellite in deep space.
"Attempts are being made to reestablish communication links with the moon lander Vikram".
The Indian Space Research Organisation (ISRO) is sending communication signals with its Deep Space Network (DSN) and the American space agency National Aeronautics and Space Administration's (NASA) Jet Propulsion Laboratory (JPL) is sending radio signals to Vikram.
Lander Vikram's three payloads - RAMBHA, ChaSTE and ILSA - were scheduled to carry on a series of experiments including determining seismic activity, monitor temperature, measuring temporal evolution of lunar plasma density and more.
India's dream of being the fourth country to land a spacecraft on the Moon remained unfulfilled, however, it accomplished 90-95 per cent of the mission objectives, the space agency had said.
The Vikram Lander successfully separated from Chandrayaan-2 Orbiter on September 2.
Chandrayaan-2, a project worth 978 crores Indian Rupees, was launched on July 22 into space using the heavy-lift Indian rocket Geosynchronous Satellite Launch Vehicle-Mark III (GSLV Mk III). Vikram lander had the capability of communicating with the rover as well as the orbiter, transmitting important information from the Moon to Earth.