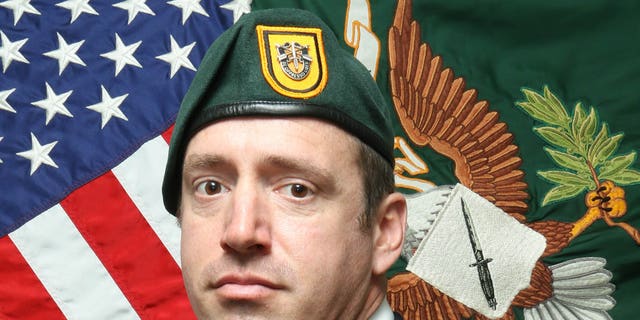 Sgt. 1st Class Jeremy Griffin from Greenbrier, Tennessee, a Special Forces soldier, was 41 and making his fourth combat deployment, three to Afghanistan since 2009, according to Lt. Col. Loren Bymer, U.S. Army Special Operations Command spokesman. The Pentagon said the incident is under investigation.
Griffin was from Greenbrier, Tennessee, and was a Special Forces communications sergeant based at Joint Base Lewis-McCord in Washington state.
Sgt. 1st Class Jeremy Griffin was killed by small arms fire during combat operations, according to officials. "We ask that you keep his Family and teammates in your thoughts and prayers".
Griffin, who was killed in combat in eastern Wardak province, was the 17th USA combat fatality this year and the first since President Donald Trump called off peace talks with the Taliban earlier this month.
He was posthumously awarded the Bronze Star Medal and Purple Heart.
CBS News reports this is the deadliest year in Afghanistan for USA service members since 2014.
However, Trump announced that he had called off a potential September 8 meeting with Taliban representatives at the presidential retreat at Camp David, Maryland, following the September 5 death in Afghanistan of Army Sgt. 1st Class Elis A. Barreto Ortiz, 34, of Puerto Rico. His previous assignments included the 82nd Airborne Division and 7th Special Forces Group (Airborne).
There also have been three non-combat deaths in Afghanistan this year, the Associated Press reported. She started with The News Tribune in 2010.