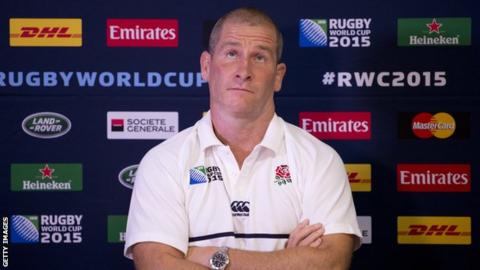 Cheika was in charge for five years, leading Australia to the World Cup final in 2015.
Jones was thrilled, but admitted that it was a tough game and vowed that his men would come back stronger in their next match.
Sinckler proved an unlikely hero for England after the Wallabies had pulled to within a point in Oita, crashing over after a slick pass from skipper Owen Farrell to spark a run of 23 unanswered points for Jones's side, who face defending champions New Zealand in next week's semi-finals. I've loved every minute of it so there's no emotional toll.
Hailing Retallick's stylish return, Whitelock revealed the All Blacks are relishing the challenge to push themselves on to ever greater heights. We are so excited. We're always trying to get better. It sets up a mouth-watering showdown next Saturday in Yokohama, the build top-ranked Recent Zealand will keep their 18-match World Cup a hit poke in the road in opposition to Eddie Jones's fearless England.
Responding to a tweet from former England worldwide Ugo Moyne, who had retweeted a Fox Sports News story confirming that Cheika was finished as Australian boss, Cooper replied: 'If he actually cared about Aus rugby he would have done it a while ago'.
A one-sided outcome, however, did not always look on the cards.
Australia looked risky early on but England seized the advantage with May's rapid try double.
Their opponents took a while to make any kind of consistent front-foot impression, before May's tries banished their jangling nerves.
The All Blacks shared an image of the interaction to social media and said: "This is what rugby is about!"
Slade's recall was worth it nearly just for that brilliantly imagined and executed chip-kick on the run into the path of May for the second try after he had claimed an interception in his own half.
Would it prove a decisive moment?
"I got asked the question in the press conference, you would've been there and listening, about what's going to happen going forward and at the time I wasn't keen to answer", he said. "And we took our opportunities well".
Immediately after the game, Cheika bristled when asked about his future, saying it was too soon to be talking about it.
Cheika, whose contract expires at the end of the year, had previously indicated he would not reapply for his job if they failed to win the tournament.
Speaking to reporters on Sunday, Cheika said he made a "calculated gamble" when he said he would step down from his position if the Wallabies didn't win the World Cup.
"If you could find some compassion. just think about people's feelings, just chill".
The very best teams have a game-plan they trust but also an ability to vary their tactics if the situation demands it. "You've got to suck that up sometimes", said Cheika, a former teammate of Jones at Sydney's Randwick club.
"But the lads put everything into it today".