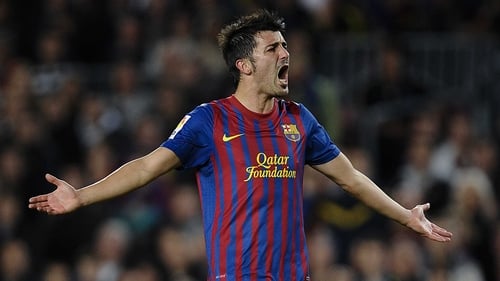 Star striker David Villa, Spain's top goalscorer, Wednesday announced he will retire next month, ending a glittering career in which he won the World Cup, European Championships and Champions League.
After spending a season at Atletico Madrid, he left Spain for America, as he became the first player for MLS expansion side New York City FC.
On the global stage, Villa won the 2008 European Championship and the 2010 World Cup with Spain, while he still sits as the leading scorer in La Roja's history with 59 goals.
Villa was regarded as one of Europe's elite strikers in his time in Spain and rose to prominence at Valencia, where he scored more than 100 goals in a five-year spell that saw him win the Copa del Rey in 2008.
The best goal scorer in Spain's history will hang up his boots when the season finishes in Japan, where he is now playing alongside Andres Iniesta at Vissel Kobe. "I know what a special place Queens is", Villa said. "I spoke about this with the people who care about me, with my family, and the people who have been with me for my whole career". He scored 12 goals this season for Kobe, a decent scoring output for a struggling club.
He was asked about the quality of play in Japan and was laudatory.
"I lived and played in NY for four years. I was expecting a top league, but it surpassed by expectations".
It was confirmed on Tuesday that Villa is a lead investor in Queensboro FC, who are set to play in the USL Championship beginning in 2021. The opportunity to start a brand new team in a city like NY, in a borough like Queens, where the people are as passionate about soccer as I am, is huge!