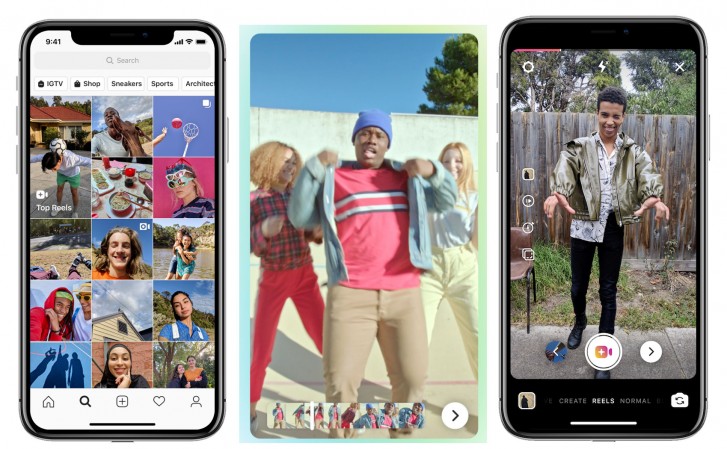 It's a well-known fact that Facebook's Instagram has blatantly copied a number of features from Snapchat. With all that in mind, it may take awhile before we can make use of this new feature.
That said, Instagram is reportedly working on very similar feature that provides in-app video editing. So just like Tik Tok, Instagram's Reels lets a user create 15-second video clips which they can lip-sync with music and then share the same in their Instagram stories. The service has struck deals with all major labels as well as big indie aggregators and other rights holders, and has since expanded music to a number of countries around the world, including Australia, France, Germany, Great Britain, India, Mexico, and of course Brazil. The feature can be found within the Instagram Stories shutter modes next to the popular Boomerang and Super-Zoom features. Users can then record with silence, borrow audio from a different video, or find one from search. In an effort to encourage viral hits, public Reels have the chance to land on the Top Reels section in the Explore tab. While TikTok has the youth market on lock, Instagram hopes to steal a bit of the pie with an as-easy-as-possible entry point for those users who already have an Instagram account.
You'll also get access to a couple of editing tools to polish your Reels before you post them. If that sounds familiar, it's because that is one of the core features of TikTok. When you're done, you can upload your masterpiece to Stories, Close Friends, add it to your Highlights, or send it to someone via a Direct Message.
Other features available in Reels include timed captions so that words appear in certain scenes, and a ghost overlay option for making transitions look fluid. Enter your email to be subscribed to our newsletter.