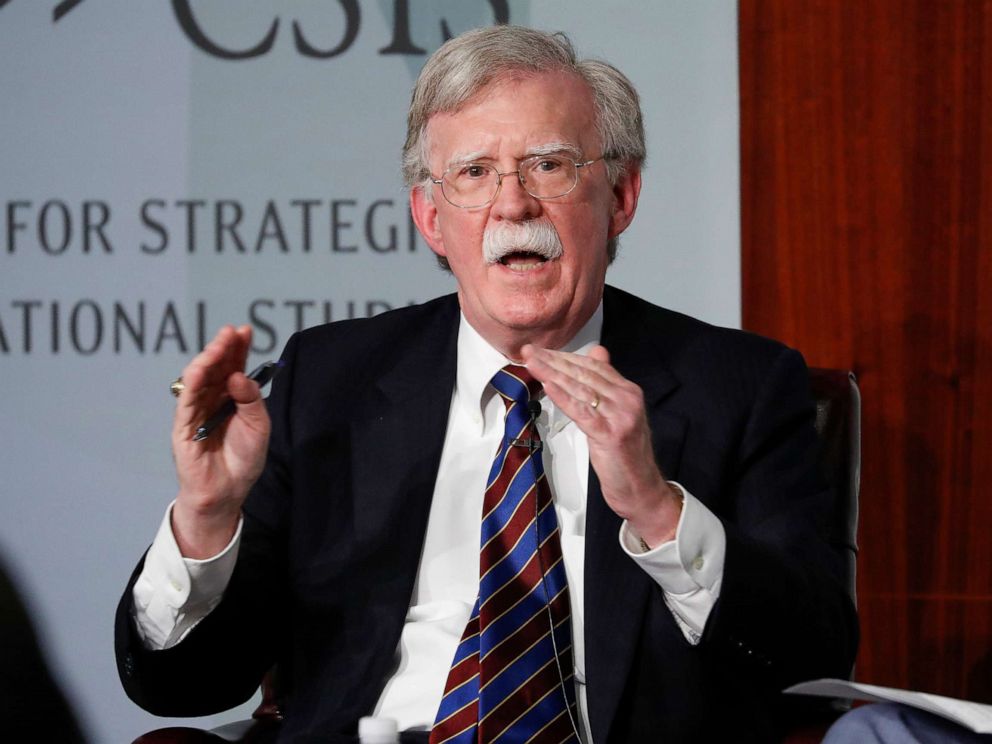 Ousted National Security Adviser John Bolton posted a bizarrely cryptic tweet on Friday morning, promising a "backstory" on why he was off Twitter for two months.
"Glad to be back on Twitter after more than two months", said Bolton, who served as US ambassador to the United Nations for former President George W. Bush and has been repeatedly referred to over the last several weeks as a possible key witness to events important to the House impeachment hearings.
Bolton, who abruptly resigned from his White House position in September, has been mentioned throughout the impeachment inquiry process as someone opposed to President Trump's pressure campaign against Ukraine.
Bolton's Twitter account has been conspicuously silent since, prompting questions about why Bolton was not offering more details on his departure.
"Out of fear of what I may say?" he queried.
His previously last tweet from his verified account was on September 10, the day President Trump fired him as his national security adviser. Out of fear of what I may say? To those who speculated I went into hiding, I'm sorry to disappoint!,' he wrote.
Former National Security Council official Fiona Hill, who reported to Mr. Bolton, testified this week that he warned that the president's personal attorney Rudolph W. Giuliani was a "hand grenade" in the administration's dealings with Ukraine.
The accounts of Hill and others have put Bolton at the center of the impeachment controversy, and have intensified calls for him to come forward and give his version of events. Bolton didn't show up for his scheduled testimony last week, but his lawyer said at the time that Bolton has information on "many relevant meetings and conversations".
Bolton directed her, Hill said, to relay the message that he was opposed to "whatever drug deal" Sondland and acting White House chief of staff Mick Mulvaney were "cooking up".
Bolton's lawyer has said the lawmakers must issue a subpoena if they want to hear from their client.
Bill Taylor, the senior USA diplomat in Ukraine, testified behind closed doors last month that Bolton warned against having the now-infamous July 25 phone call between Trump and Zelensky, the call that ultimately led to the impeachment inquiry.