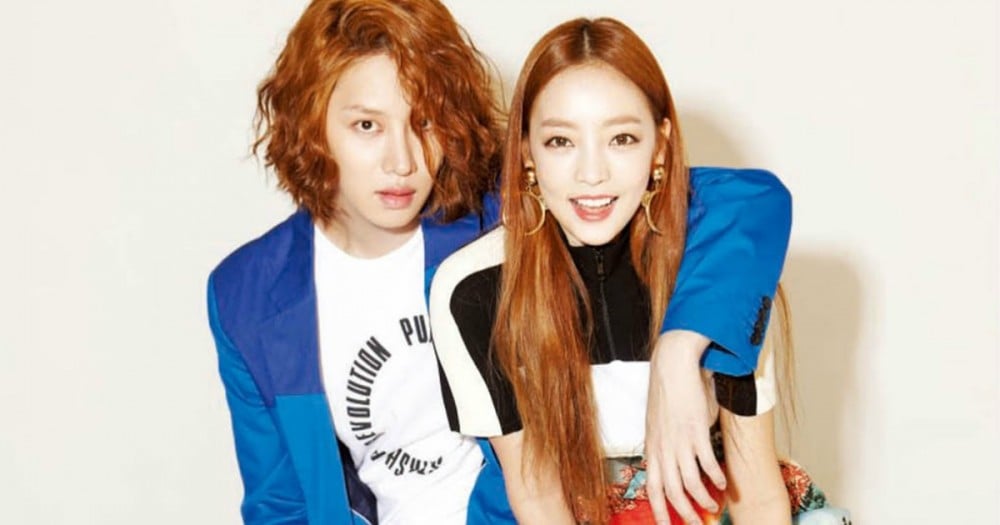 Another K-pop star, Sulli, a former member of girl group f (x) and a close friend of Koo's, was found dead at her home in October. According to the New York Times, police suspect Hara died by suicide after they found a note that expressed "despair" at her residence.
The news of her death comes about six months after an alleged suicide attempt in May. Police say they are now establishing a cause of death but do not suspect foul play.
The singer later apologized for causing "concerns and a commotion" among her fans over the incident.
In June, a month after she was found unconscious at her home and hospitalised, she said on social media that it was hard to fight depression and vowed to respond sternly to malicious online comment. In her last Instagram post two days ago, Hara wished her followers "good night".
Goo debuted with five-member band Kara in 2008.
Goo's first solo EP, released in 2015, peaked at number four in the Korean music charts. Goo Hara was not only a talented singer, but had also made a mark in acting and had won several local entertainment awards for her performances in Korean dramas and variety shows.
K-pop star Koo HaRa (known as Goo Hara) died at the age of 28 on Sunday in South Korea.
Over the previous year, her career was overshadowed by events in her life off the stage. She had been engaged in a public row with her ex-boyfriend, who has threatened to release a sex video. Choi was later found guilty of blackmail and assault and was given a suspended sentence earlier this year.
Fans and colleagues reacted to Hara's death on social media and shared condolences.
Suicide is one of the leading causes of death for young South Koreans.