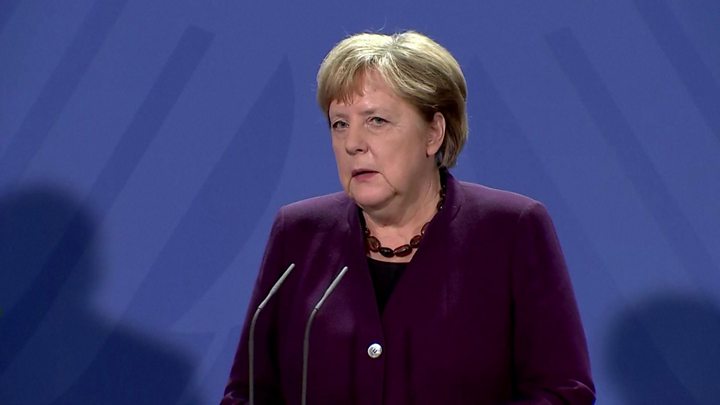 Turkey on Thursday accused Emmanuel Macron of sponsoring terrorism in reaction to new criticism by the French president about Ankara's operation in Syria. First of all, have your own brain death checked.
The comments drew a swift rebuke from the French foreign ministry, which summoned Turkey's ambassador to Paris to protest over what a French presidential adviser called "insults".
Earlier yesterday, Macron said that Turkey can not expect solidarity from North Atlantic Treaty Organisation allies at the same time that it launched its Syria operation as a "fait accompli". Articles appear on euronews.com for a limited time.
Macron set the ball rolling for a fractious gathering by describing the club in a November 7 interview with The Economist magazine as suffering from "brain death".
Turkey considers the YPG as a terrorist group and has been infuriated by the supports its allies have given the group.
Macron, complaining of a USA leadership vacuum, recently lamented the "brain death" of North Atlantic Treaty Organisation and says the allies need "a wake-up call".
French President Emmanuel Macron warned Turkey on Thursday that it's alienating allies, and mustn't depend upon assist from the multinational alliance whereas additionally finishing up widely-condemned navy operations towards Kurds in northern Syria as a "fait accompli". Erdogan asked, characterizing Macron as "inexperienced".
"He doesn't know what fighting against terror is".
The official added that France had "no comment to make on these insults".
"What is your business in Syria?" he said, addressing Macron. "That it stands by its allies", he added.
"Both with security and economic policies, we will carry Turkey to a much stronger tomorrow, and income levels will begin to grow stronger than before". He went on with extra assaults on Macron's global politics, saying that the French president "can't be the chief of Europe by wobbling like this".
Didier Billion, a researcher at the French Institute for worldwide and Strategic Affairs, described the deterioration in relations between France and Turkey as "nearly as serious as during the time of (ex-president Nicolas) Sarkozy".