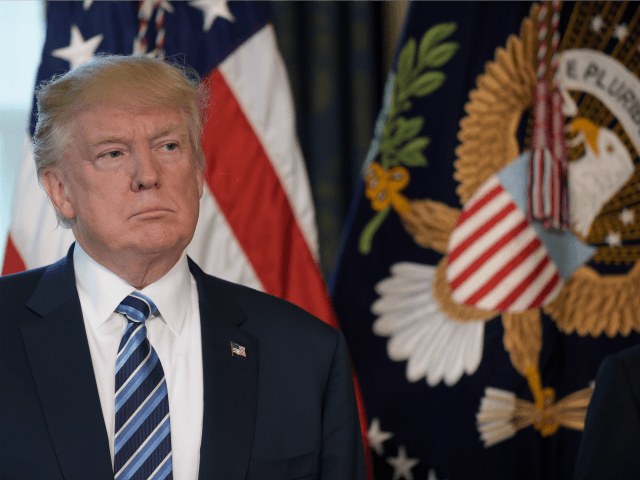 Donald Trump's accounting firm must hand over eight years of his tax returns to NY prosecutors, a United States appeals court ruled on Monday in the latest setback for Trump in his attempts to keep his finances secret.
"With the benefit of the district court's well‐ articulated opinion, we hold that any presidential immunity from state criminal process does not bar the enforcement of such a subpoena".
Trump's lawyers claimed in court that their client doesn't need to abide by Vance's injunction because as president of the United States he can not be prosecuted for an offense. The three-judge panel declined to grant the president an injunction, rejecting the arguments of "presidential immunity" from the NY state investigation.
The U.S. Supreme Court will likely have the last word on whether Trump can shield himself from Vance's efforts to explore the president's financial records since 2011, including his tax returns.
Trump has argued that authorities can not investigate a sitting president for anything. They've claimed that any criminal investigation -state, local, or federal - touching Trump while he is in office is unconstitutional.
The ruling by the New York-based second USA circuit court of appeals backed the ability of prosecutors to enforce a subpoena for the returns against accounting firm Mazars.
Monday's decision, while a major defeat for the President, only partially agreed with the district court judge's previous decision in the case siding with Vance.
The president will appeal the ruling to the Supreme Court, said Jay Sekulow, one of Trump's outside attorneys. "The issue raised in this case goes to the heart of our Republic".
But the judges ruled that presidential immunity was not an issue here because it was the accounting firm that had been subpoenaed for the documents.
In early October, the Department of Justice said in a court filing that it supports President Trump's suit looking for relief from a subpoena issued by Manhattan Attorney General Cyrus Vance over Trump's tax returns. The ruling prompted Mr. Trump's appeal to the 2nd Circuit.
In an October ruling, U.S. District Court Judge Victor Marrero abstained, claiming the issue was not a matter for federal courts, but also provided an alternative holding stating that Trump's immunity argument was unfounded and overbroad. Vance is investigating whether Trump broke NY state law when the Trump Organization allegedly reimbursed Michael Cohen, Trump's former lawyer and fixer, for $130,000 in hush money Cohen paid to Stormy Daniels just before the 2016 election. Unlike other past presidents, Trump has also not divested from his business interests. "A thing like this has never happened to any President before".
A federal appeals court struck down President Donald Trump's attempt to block NY state prosecutors from getting his tax returns. Trump has denied having sexual relationships with the two women. Marrero said Trump was seeking "virtually limitless" immunity from criminal investigation.
Vance's investigation comes as the president faces impeachment hearings initiated by House Democrats after Mr. Trump tried to get Ukraine's leader to investigate his political rival Joe Biden.