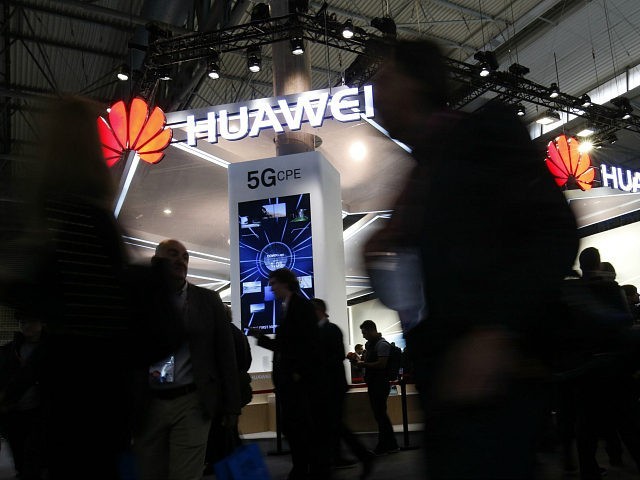 United States President Donald Trump's administration has sought to enlist U.S. allies in squeezing out Huawei as a 5G supplier.
According to Bloomberg, Wu Ken, China's ambassador to Germany threatened the European nation, saying that his government "will not stand idly by" if the country made a decision to take actions that would "exclude" Huawei from its market.
"If Germany were to take a decision that leads to Huawei's exclusion from the German market, there will be consequences", Wu said at an event hosted by Germany's Handelsblatt newspaper on Friday, as translated by Bloomberg.
Huawei, a large Chinese telecommunications company, has been trying to boost its competitive 5G infrastructure and services to global markets.
On Thursday, Chinese foreign ministry spokeswoman Hua Chunying denied media reports that the Chinese government threatened to cancel a trade deal with the Faroe Islands if it does not agree to use Huawei's equipment.
Ambassador Wu defended Huawei saying that the company was not legally obligated to send out data to the Chinese government, while also warning that the German auto industry accounted for at least a fourth of the 28 million cars which are sold annually in China. Could we say too one day that German cars are not safe - because we are capable of producing our own cars? "No, that would be pure protectionism", he said.
Gabriel responded by saying that a country of China's size and clout can not be "kept in a corner".
According to Robert, the participation of Huawei in Canada and other Western countries can let the company know health records, every social media post and banking records of the users.
China is now the largest trading partner to Germany, with annual bilateral trade figures of around 200 billion euros, with substantial stakes by Chinese companies in the German auto industry.
SP Angel said: "China is flexing its economic muscle yet again, this time with a veiled threat to Germany if the nation's policy makers ban the use of Huawei 5G".
While the debate rages on among lawmakers, network operators are under pressure to get on with 5G construction.
Telefonica Deutschland, which operates Germany's second-largest wireless network, has chosen Huawei alongside Finland's Nokia Oyj for supplying equipment to its 5G network. Telefonica's Germany CEO Markus Haas told Reuters they would decide on suppliers for its sensitive "core" network next year.