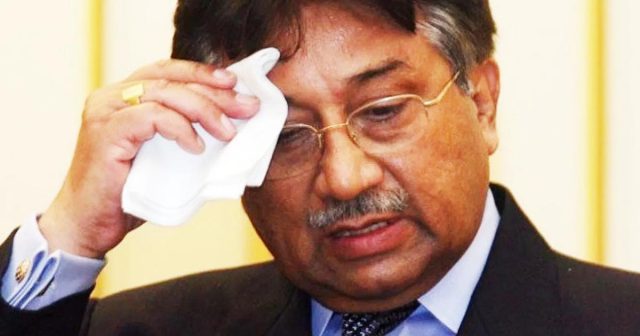 "I call it (verdict) a suspicious judgment because it disregarded the principle of supremacy of law from the beginning".
However, when one of the judges of the special court retired, justice Khosa nominated Waqar Ahmad Seth, chief justice of the Peshawar High Court to preside over the special court and asked him to resume day-to-day proceedings.
According to a media report that has published the judgment in detail, it states, 'We order law enforcement agencies to do their best to catch the fugitive convict and ensure that the punishment under the law is implemented.to be done.
Former Pakistani military leader Pervez Musharraf was sentenced to death on Tuesday - an unprecedented decision in a country where members of the military are often considered immune from prosecution.
"This case is only being carried out because some people have a personal revenge against me, to attack an individual", he said. He said no decision had been made on whether to appeal.
Escalating the tension with the judiciary, the army spokesman said the court announcement proved his assertion that the original sentence was flawed.
Speaking from his hospital bed in Dubai, Pakistan's former president and army general Pervez Musharraf said a special court's decision to sentence him to death in a high treason case was the result of a "personal vendetta". He later became president of the country in addition to being military chief. In its 167-page judgment, the court announced that death penalty is being awarded to Musharraf on different counts (five charges were framed against Musharraf in the case). Justice Nazar Akbar acquitted Musharraf.
Tensions between the military and the judiciary rose after the Supreme Court struck down a three-year extension of service given by the government to army chief General Qamar Javed Bajwa.
Pakistan Prime Minister Imran Khan Wednesday summoned an emergency meeting of his party's core committee to discuss the conviction of former military dictator Pervez Musharraf, a day after the powerful army said the verdict caused "pain and anguish" in the armed forces.
General Musharraf is likely to die of his ailments or plain old age rather than by the hangman's noose or at the unfamiliar end, for a former army chief, of a firing squad.
The Pakistan Bar Council (PBC) on Thursday strongly condemned the judgement.
Musharraf first took power after ousting prime minister Nawaz Sharif in a bloodless coup in 1999.
A cigar-smoking, whisky-drinking moderate, the general became a major USA ally in the "war on terror" after the Sept 11 attacks on the United States.
The case against the former military chief was filed by the previous Pakistan Muslim League-Nawaz (PML-N) government in late 2013 for subverting the Pakistan Constitution and imposing a state of emergency on 3 November, 2007.