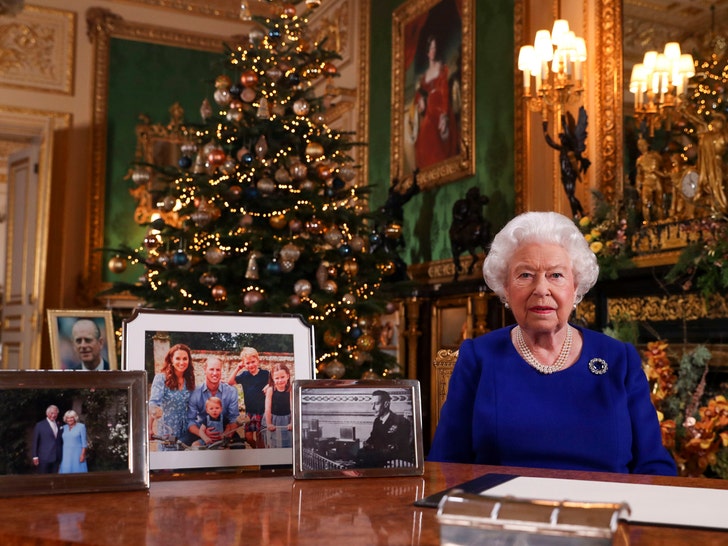 A landslide election win for Conservative Prime Minister Boris Johnson this month enabled him finally to win approval for his Brexit deal in parliament, but also reawakened calls north of the border for another referendum on Scottish independence.
Last year, Queen Elizabeth II's Christmas speech highlighted how eventful 2018 was for the world and the Royal Family.
This year's message was filmed in the Green Drawing Room at Windsor Castle. The young royals were also joined by Prince Charles, the Duchess of Cornwall, Prince Edward, the Countess of Wessex and Princesses Beatrice and Eugenie.
It was a festive event Wednesday as the queen was joined for the first time by Prince George, 6, and Princess Charlotte, 4, the two eldest children of Prince William and his wife, Kate.
The low-key appearance at the private service solved the earlier fears that protesters would disrupt the service in front of the world's press - while still allowing him to attend church with his mother.
Prince Charles walked alongside them.
Prince Louis, 1, who is too young for the excursion, is likely being looked after by the family's trusted nanny, Maria Teresa Turrion Borrallo, at the family's nearby home of Anmer Hall.
Alongside a framed photograph of her son Charles with his wife Camilla, another showed William with his family including six-year-old Prince George.
When it comes to the British royal family, Kate Middleton and Meghan Markle seem to get most of the attention - at least, until the Cambridge kids are involved.
Prince Harry, his wife, Meghan, and their 7-month-old son, Archie, did not attend.
The royal family attended the service after a gala at the Queen's palatial countryside retreat.
She was not accompanied by her husband Prince Philip, 98, who was only discharged from hospital on Tuesday where he was being treated for what Buckingham Palace described as a pre-existing condition.
Princess Charlotte and Prince George are getting their Christmas on.
'She kept them in her hand the whole time'.
The royal parents held their children's hands as they made their way into the church service.
Wearing a blue dress and surrounded by portraits of her family, the Queen noted the birth this year of Archie, Prince Harry's first child, with Meghan, the Duchess of Sussex, and her eighth great-grandchild.
"The Duchess of Cambridge has timed her pregnancies with classic spaces".