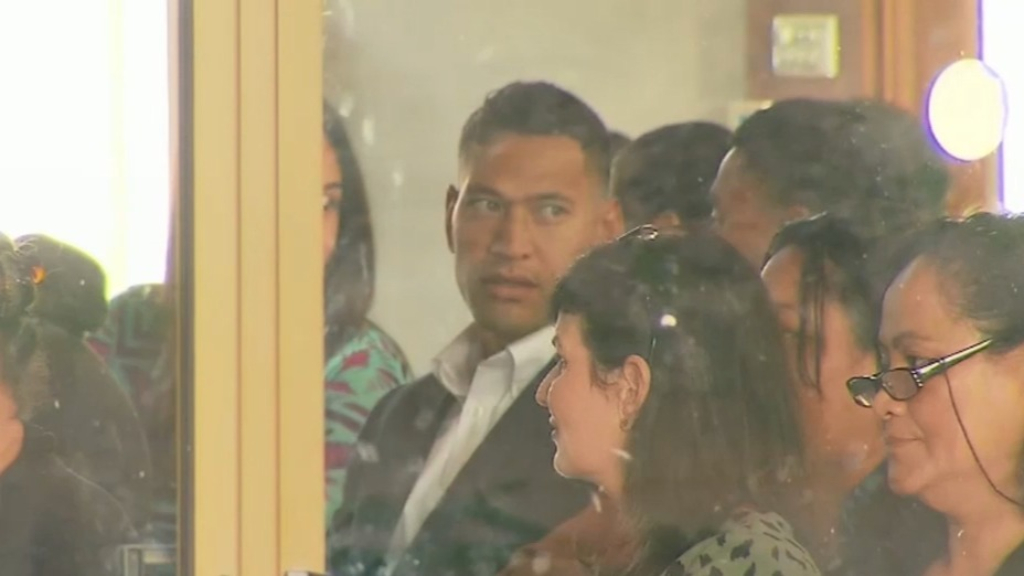 Folau's dismissal came after a controversial social media post in April, which stated homosexuals are destined for hell unless they repent their sins.
"Rugby Australia, NSW Rugby and Israel Folau have today settled their legal dispute following the dismissal of Israel Folau after he posted a religious message on social media", they said in the statement.
In a statement released by Rugby Australia, the organisation "acknowledges and apologises" for "any hurt or harm caused" to their former player.
For their part, Rugby Australia will be thrilled the entire episode is over after a tumultuous year that saw the Wallabies exit the Rugby World Cup at the quarterfinals, a result that brought down the curtain on Michael Cheika's career as national coach.
"Folau should apologise to the LGBTI community for the harm he caused, he should say sorry to rugby community for the disruption he caused the sport, and he should refund the money raised for his defence in court", Just.equal spokesperson Rodney Croome said. Terms of the settlement will remain confidential.
RA and Rugby NSW apologized to Folau, the highest-paid rugby star in the country, in a joint statement issued on Wednesday, in which both parties denounced discrimination and apologized for any "hurt or harm" caused to the other.
The joint statement acknowledged that Folau was expressing genuinely held religious beliefs and had not meant to offend anyone with his post.
RA terminated Folau's contract and no other team, in rugby union or league, approached him with a new deal.
"Thank you to our supporters for their thoughts and prayers, in particular our families, our congregation as well as Martyn Iles and the Australian Christian lobby".
A spokesman for Folau said that he wouldn't be making any immediate comment about his future, while RA said the 30-year-old wouldn't be playing rugby in Australia again under the current administration.
"We now look forward to the federal government enacting the legislation necessary to further protect and strengthen these rights for all Australians".
"While it was not Rugby Australia's intention, Rugby Australia acknowledges and apologises for any hurt or harm caused to the Folaus", it said.
Folau is a hardline Christian who belongs to the Truth of Jesus Christ Church in Sydney, after leaving his previous mainstream churches.
He sparked outrage with one sermon last month that suggested deadly bushfires raging in Australia were "God's judgement" for the legalisation of same-sex marriage and abortion.