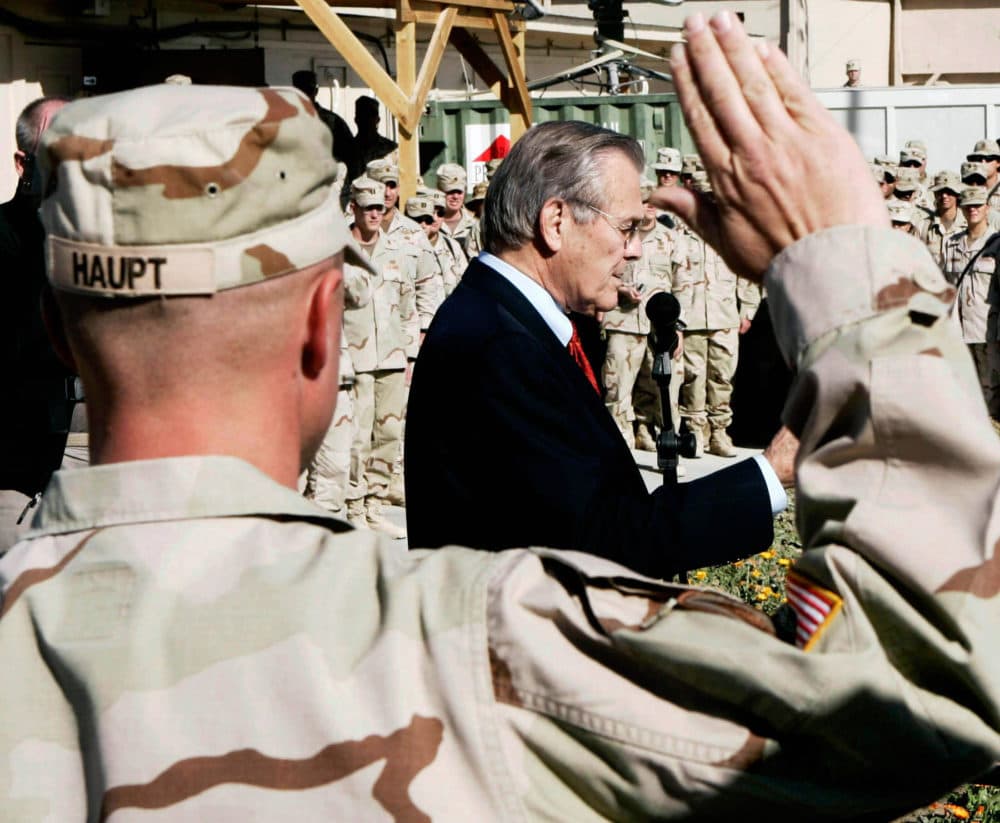 The US has between 12,000 and 13,000 troops in Afghanistan now.
The Trump administration plans to announce next week a withdrawal of a total of 4,000 U.S. servicemen from Afghanistan in the wake of the resumption of the talks between Washington and Taliban, media reported, citing USA officials.
A spokesman for the Pakistan Army said Gen Bajwa and Mr Khalilzad discussed the "regional security situation with particular reference to [the] ongoing Afghan reconciliation process".
After his arrival, the United States envoy met FM Qureshi and discussed the Afghan reconciliation process with him. Islamabad expected the US-Taliban talks to resume soon, he added.
Khalilzad, along with Paul Jones, U.S. ambassador in Pakistan, met Bajwa at army headquarters in the garrison city of Rawalpindi, and shared outcomes following the 8th round of U.S. -Taliban peace talks in Doha and his recent engagements in Kabul.
Pakistan, Qureshi said, according to a Foreign Ministry statement, has always believed that there is no military solution to the Afghan conflict.
Afghan militias are under the command of the country's National Security Forces, which suffer near daily Taliban attacks.
Apparently, the United States believes that Pakistan has enough influence on the Taliban to persuade them to stop attacking U.S. and Afghan positions in Afghanistan for at least as long as the peace talks continue.
Wednesday's early morning assault, for which the Taliban have claimed responsibility, began when a suicide bomber detonated his explosive-packed vehicle outside a hospital building near Bagram military base in Parwan province, north of the capital Kabul, according to local officials. Perhaps the Taliban have changed, but not necessarily for the better, as the uptick in attacks throughout Khalilzad's negotiations show.