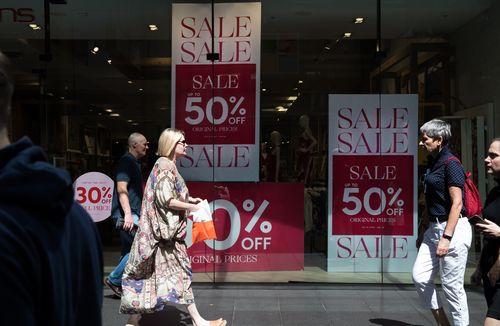 Here's a look at what will be open and closed Wednesday: Banks Banks, including the Federal Reserve, close on Christmas.
All BWS storeswill stay open until Christmas Eve before closing for the big day, they will reopen on Boxing Day except for Coogee, Castle Hill, Leichhardt Marketplace Drive, Leichhardt Marketplace, North Sydney and Pymble.
Shoppers can get more details here.
Christmas Day is actually a public holiday - which is defined as "a day when nearly everyone in a particular country does not have to go to work or school" - and when the vast majority of shops and businesses will be shut.
This year Christmas Eve falls on a Tuesday and Christmas Day falls on a Wednesday.
All offices in City Hall will be closed on December 25 and January 1st. Services will then resume slightly later than normal on Friday, December 27.
West Town Mall will be closed on Christmas Day and will reopen on December 26 from 8 a.m.to 9 p.m.
Marion Senior Center will be closed on December 24, December 25, December 31, and January 1.
Hughes Chemists on Madeley Road in Havercroft is open from 9 a.m.to 11 a.m. on all three holidays.
On the days government offices are closed, public parks, preserves and beaches remain open to the public. Sainsbury's Pharmacy, Holland Market: Christmas Eve, 7am-11pm; Boxing Day, 9am-5pm. New Year's Eve night bus service will run through downtown to Rideau Station starting at 1 a.m.
A few service adjustments will also happen earlier, on Sunday, December 22.