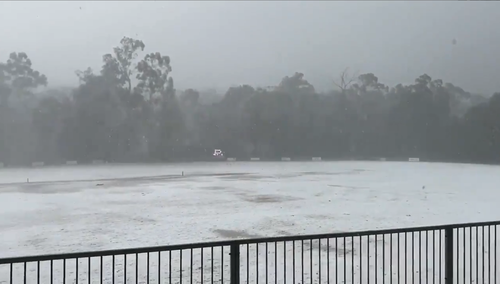 Three American crew members helping to battle Australia's devastating bush fires were killed yesterday when their water-bombing plane crashed in mountainous terrain during a sortie to tackle another outbreak of the deadly blazes.
"It has been a bad time for them since it really started for them in October, November", said Foster Coulson, noting the company has been working in Australia for 19 years.
McBeth, who is survived by his wife and three children, also served with the Montana and Wyoming National Guards, the company said.
Flight Engineer Rick Demorgan Jr. had two children and served in the U.S. Air Force with 18 years experience as a flight engineer on the C-130.
Fitzsimmons said that grounding all aircraft after a crash was "routine practice" and done out of respect for the lives lost, as well as checking to ensure that there aren't any technical issues which could harm future firefighting missions.
"The courageous Americans who died near Snowy Monaro died helping Australia in its time of need", Culvahouse wrote.
Since September, 32 people have been killed as a result of the bushfires, including more than a dozen firefighters.
A Coulson Aviation plane involved in fire-fighting.
People are seen embracing at Numeralla Rural Fire Brigade near the scene of a water tanker plane crash on January 23, 2020 in Cooma, Australia.
New South Wales Premier Gladys Berejiklian confirmed the deaths and crash in comments to reporters as Australia attempts to deal with an unprecedented fire season that has left a large swath of destruction.
The plane was owned by Coulson Aviation in the US state of Oregon.
Australian Prime Minister Scott Morrison said he was "deeply saddened" by the tragedy, and offered his condolences to the men's families. The four-propeller Hercules drops more than 4,000 gallons of fire retardant in a single pass. It was contracted for firefighting by the Rural Fire Services (RFS).
The airport in Australia's capital city of Canberra has been shut down due to the threat of approaching bushfires.
Airport officials said all flights in and out were cancelled while the airport fire brigades fought the fires, but the terminal itself had not been evacuated. An estimated one billion animals have also perished, while the fires have incinerated 2,500 homes and razed an area larger than South Korea or Portugal.
With dozens of fires continuing to burn across Australia, an extra 44 firefighters from the U.S. landed in Melbourne on Friday to assist local crews.
Despite rains earlier this week, more than 60 fires are still burning across New South Wales, fire service spokesman Greg Allen told the national broadcaster ABC.