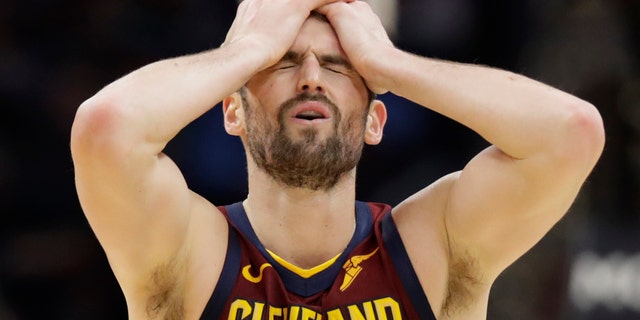 The Cleveland Cavaliers coach, John Beilein, has apologised to his players after describing them as a "bunch of thugs" during a team meeting on Wednesday.
"I didn't realize that I had said the word 'thugs, ' but my staff told me later I did and so I must have said it", Beilein explained. "That doesn't really rhyme".
Love said Thursday he didn't think there was malice behind Beilein's comments, and forward Larry Nance Jr. echoed that sentiment.
It's been a rough start to Beilein's National Basketball Association coaching career. after being hired this past offseason, the ex-Michigan coach has struggled to adapt to the pros.
Beilein had corrected his statement to say he meant to say "slugs" instead of "thugs", but the damage was done and the coach set out to win back a locker room that is reportedly exhausted of his long film sessions and college-like instruction by talking with players individually to apologize.
The Cavs are 10-27 this season and among the worst teams in the East, something the organization expected due to the youth and inexperience within the roster. "We all make them, but he apologized, owned up to it, and it this point, that's all we can ask him to do", Nance said.
"He made a mistake".
"I've already talked to eight of my players tonight, and they are telling me that they understand", said Beilein, who is expected to address the issue with reporters after the team's shoot-around Thursday morning. "We all heard it, we were all there". "At second glance, yes".