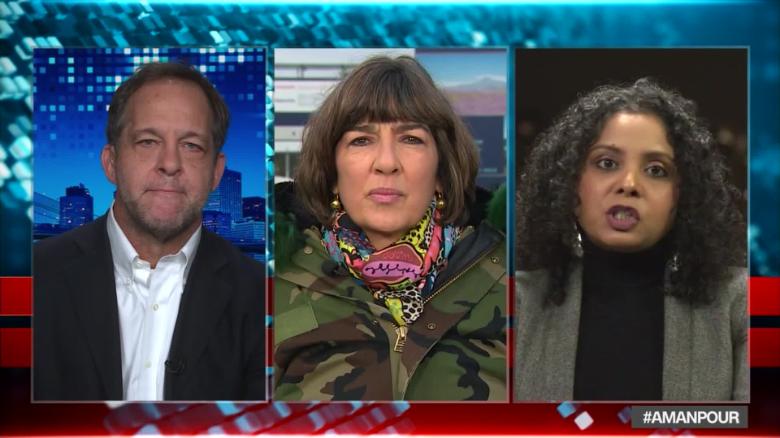 Wells will arrive in Pakistan on January 19 for a three-day visit, the USA state department has previously said.
The bureau, on behalf of Principal Deputy Assistant Secretary of State for South and Central Asian Affairs, Alice Wells, who will be travelling to South Asia next week, expressed hope for return of normalcy.
Wells will be in New Delhi from January 15-18. We look forward to returning to normal.
While terming the diplomats' J&K visit as an important step, the United States government said it "remains concerned by the detention of political leaders, residents, and Internet restrictions" in the Union territory. She will then proceed to Islamabad on a similar, three-day visit that will begin on Jan 19. Under global pressure, the Indian government organized a two-day trip of 15 foreign diplomats to India, where they interacted with political figures and members of civil society. It also divided the state into the two Union Territories - Jammu and Kashmir, and Ladakh.
The highly militarized zone was locked down with thousands of additional troops with the political leadership imprisoned and a communication lockdown imposed days prior to the final decision.
Some mainstream political leaders met the foreign delegation, including former ministers like Altaf Bukhari, Ghulam Hasan Mir, Dilawar Mir and others.
After the Supreme Court order to the administration of the UT of Jammu and Kashmir (J&K) to assess all its restrictive orders on Internet use, Twitter was flooded with #internetshutdown, #SupremeCourt hashtags trending on the Internet.
Al Jazeera reported that diplomats from the European Union countries backed out of the trip as they wanted to reach out to their contacts on ground and visit areas that weren't in the Indian government-prepared itinerary which was organised by the Indian ministries of External Affairs, Home Affairs and Defence.
India's Supreme Court on Friday ordered a review of all restrictions in India-administered Kashmir, including a five-month-long internet shutdown.
Foreign diplomats had visited IoK a day before the top court ruling for the first time since August, but some European nations and others declined to go after being refused permission to travel independently.
The journey included group meetings with all the military, political leaders, municipal culture teams and reporters chosen because of the protection solutions.