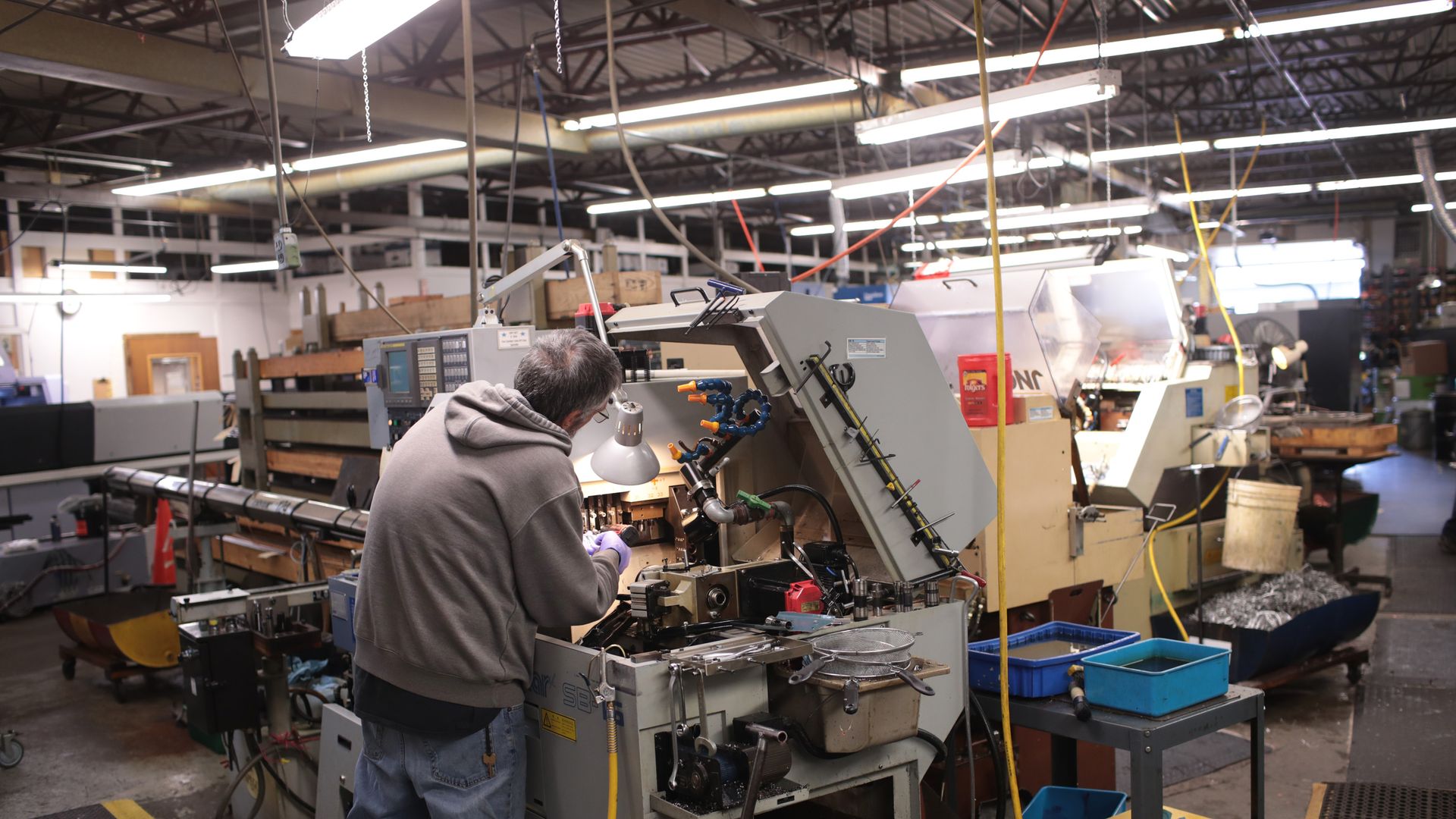 The Institute for Supply Management (ISM)'s manufacturing index fell to 47.2 in December, down from 48.1 in November, which is the worst reading since June 2009.
Any reading below 50 percent indicates manufacturing is slowing. "The headwinds of subdued global growth, trade policy uncertainty and tariffs, along with a strong USA dollar, are expected to continue weighing on activity", they said in an analysis. December marked the fifth consecutive month that manufacturing activity has contracted.
Other ISM indexes were disappointing, too.
The production index plunged almost six percentage points, and new orders dropped again - both falling to their lowest points since April 2009, the survey showed. In a separate report, the Commerce Department said US construction spending rose more than expected in November and builders also spent more in earlier months than previously estimated.
But last month, only three of 18 key industries showed growth, and comments from survey respondents reflected continued uncertainty about the economic outlook.
The New Export Orders Index registered 47.3%, a 0.6-percentage point decrease from the November reading of 47.9%.
To be sure, the sub-50 ISM reading contrasts with IHS Markit's purchasing managers' index, which eased slightly to 52.4 in December but remained near a seven-month high.
While ISM's overall measure of activity in December was the lowest in more than a decade, Fiore said on balance the contraction remains relatively shallow. Indeed, the sector played a much larger role in the economy several decades ago than it does today. This might explain why the United States has been able to weather the economic storm clouds from the trade war, especially as the country experiences growth in the service sector.
Spending on USA construction projects rose a solid 0.6% in November as gains in home building and government projects offset weakness in nonresidential construction.
In other data, construction spending edged up 0.6% in November, up from 0.1% in October, according to the Bureau of Economic Analysis (BEA).
With the initial market reaction, the greenback came under modest selling pressure and the US Dollar Index retreated to 96.90 area, where it was still up 0.12% on the day. The EUR/USD was unchanged at 1.1171.