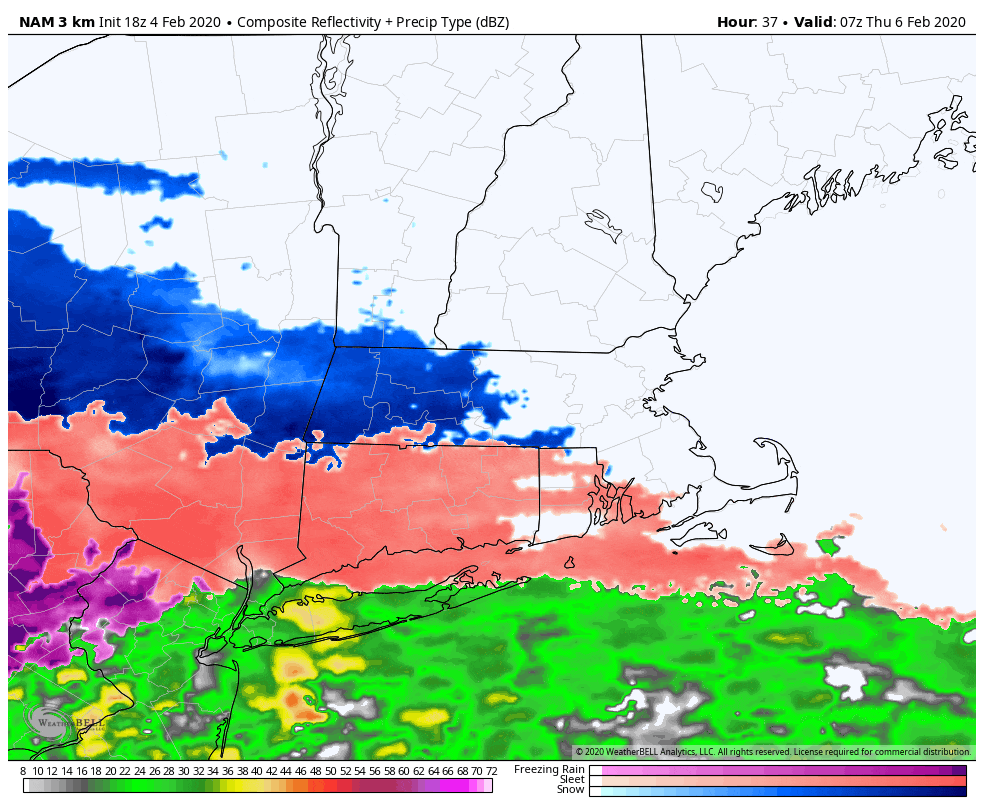 TODAY: Partly sunny to mostly cloudy with mild temperatures.
After a gorgeous start to the week, the weather will go downhill.
Tomorrow (Wednesday): Clouds continue, with occasional showers or light rain likely as temperatures hold mostly in the lower to middle 40s for the majority of the day. If a batch of showers and storms from in the Gulf of Mexico or along I-10 to our south, that could hog all of the ingredients we need for severe weather locally. The high temperature will rise to the low 40s farther south and to the mid to upper 30s farther north and inland. Wednesday and Thursday will be the days to expect moderate to heavy rain. Icy spots are anticipated so be extra cautious Wednesday morning.
Here's a look at Futureview this afternoon at 1.
Thursday: Snow, sleet and rain. At this point, around 3 inches of wet snow are possible across Michiana. It'll all depend on how and where the heavier bands of snow will set up and work in. We'll trend a lot drier tonight with only a few sprinkles expected. High 32. Thursday: Snow showers, especially in the morning. So, some of us will not have to deal with any rain. We're watching a couple of different ways this could play out. Make sure you can hear warnings tomorrow afternoon and evening for this reason.
Have a good night and a great Tuesday!
THURSDAY NIGHT: Variably cloudy and colder. That storm will help bring in a push of cooler air.
Accuweather said "a touch of snow and rain" is possible as February draws to a close.
March 1st-7th: Mainly a cool week with slight chances for rain on Wednesday.
March 15th-21st: Mild with rain on Sunday and Monday.