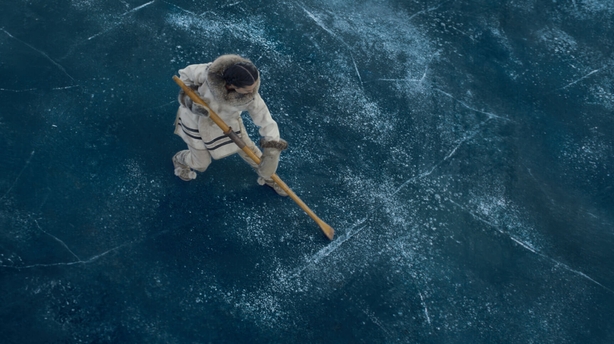 Adapted from the beloved literary classic, "The Call of the Wild" vividly brings to the screen the story of Buck, a big-hearted dog whose blissful domestic life is turned upside down when he is suddenly uprooted from his California home and transplanted to the exotic wilds of the Alaskan Yukon during the Gold Rush of the 1890s. The major emotional beats, namely Thornton's inner torment and his bond with Buck, both feel cynically rushed through, while numerous supporting characters - especially Stevens' villain and his sister Mercedes (a bafflingly piecemeal Karen Gillan) - seem as though they've had crucial development panickedly whittled down in post-production.
As a hybrid of live action / animation, The call of nature employs state-of-the-art animation and visual technology so that the animals in the film are totally photorealistic and emotionally authentic characters. The outlet notes that the venture will rely heavily on the unique effects studio Technoprops, bought by Fox very last calendar year. It was a really good movie. We've got a look at both new movies in this week's Showtime. It is super family friendly, though there is some sadness, and at lunch after the movie I talked with my son and his friend about it and why things happened the way they did, and they seemed to understand that this reflected the reality of the Klondike of that time. It's a spoiler but two-minutes into the movie and you'd figure it out for yourself. So, the idea that I could do something a little faster in live action is very exciting.
The biggest clue that it's a CGI dog? As much as I enjoy the presence of Dan Stevens in just about anything, the fact that screenwriter Michael Green and director Chris Sanders (The Croods, Lilo & Stitch, How to Train Your Dragon) felt the need to create a cookie-cutter villain out of his characters seems pointless, since Buck has plenty of other obstacles (human and otherwise) to deal with already. I told him he had to ditch security and we went to a favorite restaurant of mine in the neighborhood I grew up in. "People were star struck but we just had a normal meal and it was fun". But this 2020 is different, because it premieres'The call of the wild', an adventure film for the whole family, this kind of old school cinema that seeks to entertain and that you forget for a couple of hours how bad life is outside of a movie screen. What's nice about The Call of the Wild is that every of Buck's homeowners form him into some combine of feral and feeling, but the story nonetheless builds to the closing trial for each him and Thornton: an off-the-map exploration of the Yukon, much less for gold than the alternative to find one thing new. He also saves a drowning dog from a river and whips a mean dog in a vicious fight. Dogs just don't move like that, full of that CGI bounce we've grown accustomed to seeing since Jurassic Park changed everything. Mood whiplash is especially apparent in the film's slipshod third act, where Buck's response to a violent intruder is to body slam them into a burning house. Here we see Buck become part of a team, and it is not a smooth transition at first.
Sanders discovers that his favorite adventure movies come in both The incredible journey Y Back home, both Disney adaptations of the novel of the same name of 1961, while referring to Tom Hanks Discard, who loves it because "there is something in the idea of being alone so it captivates me absolutely".
"The relationship that Tom Hanks develops with an inanimate object, which I think is really very sweet and very odd and unconventional and very charming", said Sanders.