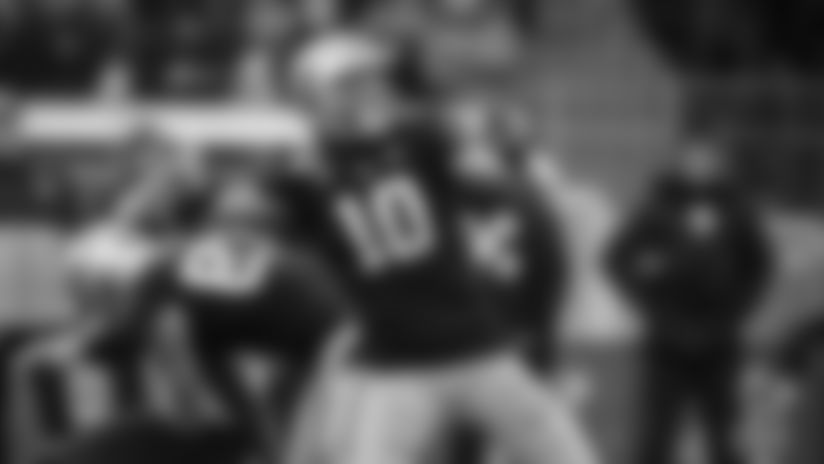 Tom Brady now believes he will enter free agency with the intention of playing somewhere other than the New England Patriots. ESPN's Jeff Darlington is reporting that "Brady is evaluating the National Football League landscape with the intention of departing".
Adding further belief that Brady's run in New England is coming to a close comes from The Boston Herald's Karen Guregian, who reports that the Pats have not even reached out to Brady to discuss a new contract. At this point, Brady is evaluating his options with the intention of leaving.
If the 42-year-old quarterback is going to leave New England, it's likely going to be for a team that has a chance to win now - and the Titans qualify as such.
The Giants were not expected to be interested in Brady, having drafted quarterback Daniel Jones with the No. 6 overall pick in 2019. He threw for 4,057 passing yards and 24 touchdown passes - his lowest totals since his suspension-shortened season in 2016.
We are still three weeks away from free agency, but everyone knows the NFL Scouting Combine is where the deals happen. Brady's 20 seasons with the Patriots - in which he combined with Belichick to form one of the all-time great quarterback/coach combinations - are the most ever with one team by a quarterback. Their successes were carried by head coach Bill Belichick and his defense. Other teams - the Titans and Chargers are believed to be among them, and there's rumored interest from the Raiders - have shown Brady's camp a ton of interest this week.
On Tuesday, general manager Mike Mayock made an interesting comment about Derek Carr, saying that he likes that Carr's contract has "no guaranteed money left." The Patriots lost to the Tennessee Titans in the wildcard round of the playoffs.