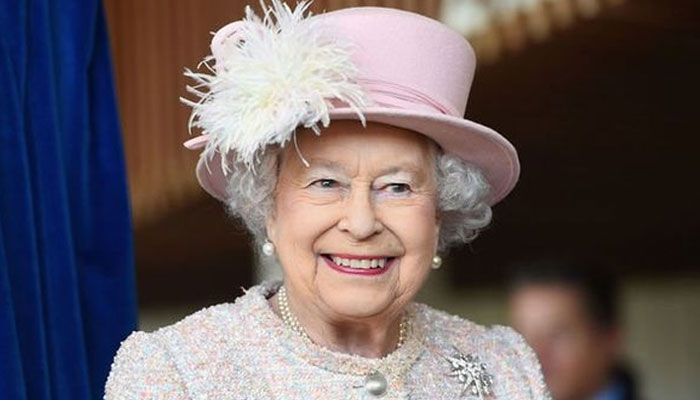 "So, you have two, do you?" the Queen asked her.
While at the new facility, the Queen had charming interactions with a few other young patients.
The Queen said it was "splendid".
The Queen complimented a group of children on their adorable royal art projects during a visit to a London hospital yesterday.
The monarch, 93, was snapped in a purple coat with a matching hat and floral brooch during her visit to the new premises of the Royal National ENT and Eastman Dental Hospitals today (February 19 2020).
The major new medical facility will house two specialist hospitals under one roof, which will treat conditions relating to the head and neck.
The Queen also revealed on the dental floor that she had "wires" as a child adding: "Luckily it was a very long time ago".
Flo Panel-Coates, the chief nurse at UCLH, commented on the unprecedented period the Queen and the royal family have endured, saying: "She's a consummate professional, isn't she?"
Queen Elizabeth also saw families take part in a creative health session.
Grinning and baring his teeth, he told her: "I'm having braces", to which she replied: "I think it's worth it, in the end".
The Queen brightened up a tiresome and drizzly day in London, with a purple outfit in her first engagement of 2020 since returning from Norfolk. She met with patients who have benefitted from the hospital's care and met dental and ENT staff as they showcased the units.
The sessions help children deal with pre-treatment nerves and explain their conditions to them.
The British royal family have had a hard few months, with the queen's second-eldest son, Prince Andrew, being forced to retire from public life after his disastrous interview regarding his friendship with American sex offender, Jeffrey Epstein, and the queen's grandson Prince Harry and his wife, Meghan, Duchess of Sussex, stepping back from royal duties.
The announcement follows the news that the Queen's grandson, Peter Phillips - the son of Princess Anne and her ex-husband, Captain Mark Phillips - has split from his wife.