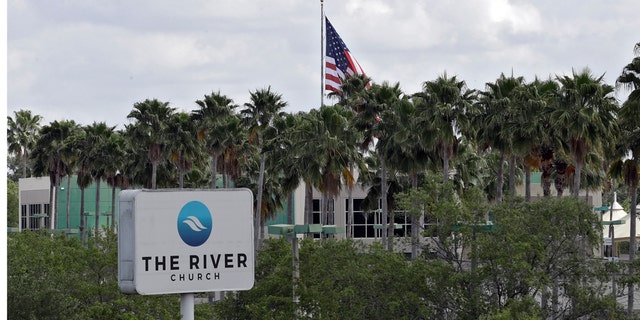 Hillsborough County Sheriff Chad Chronister announced Howard-Browne's arrest on social media, writing that the pastor of The River at Tampa Bay Church "intentionally and repeatedly disregarded state and local public health orders" by holding the services despite a "safer at home" order being in effect in the area due to the Chinese coronavirus pandemic.
Chronister said his command staff met with The River at Tampa Bay Church leaders about the danger they are putting themselves - and their congregation - in by not maintaining appropriate social distancing, and Howard-Browne went ahead and held the services.
The Hillsborough County Sheriff's Office issued a statement responding to the church's decision to continue allowing followers inside for worship.
Chronister says Howard-Browne is in the process of turning himself in, but his deputies will go get him if they have to. A livestream on the church's Facebook page showed congregants gathered for its Sunday morning "Main Event" service, many standing shoulder to shoulder while the church band played.
The warrant charges the pastor with unlawful assembly and violation of public safety rules, both misdemeanors, according to Chronister. "Our goal is not to stop people from worshiping", said Chronister, "but the safety and well-being of our community must always come first".
At this point, it does not appear that Browne has turned himself in to cops.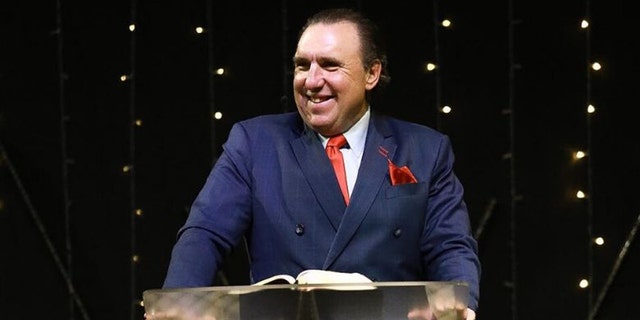 Dr. Rodney Howard Browne preaching at The River at Tampa Bay Church
"Loving is neighbors is protecting them, not jeopardizing them by exposing them to this deadly virus", Warren said.
"It should make us all uncomfortable", said John DeBevoise, a pastor at Palma Ceia Presbyterian Church, to the local Fox affiliate. "We're also hoping that the congregation realizes the importance of reducing the spread of this virus and stays at home".
Warren, who, worked with Chronister on Sunday to obtain the warrant, reminded Howard-Browne what Mark 12:31 teaches, "that there is no more important commandment that to love thy neighbor as thyself". So far, ten counties, including the county in which River Church is located, have placed some restrictions and ordered non-essential businesses to close.
"It's not a matter of leaving the doors open, but if he holds a service and he has a meeting of any kind where people are listening to him, then he is responsible for them being there".
The church released a statement saying they should be considered an "essential service", just like hospitals and police are. "One, it's absolutely clear that emergency orders like this are constitutional and valid".
Faith groups across the country have canceled services or switched to online-based services, including the 34th Street Church of God in Tampa, whose Bishop Thomas Scott was present in support of the sheriff's actions on Monday. "The Bible instructs us to obey the laws of the land".