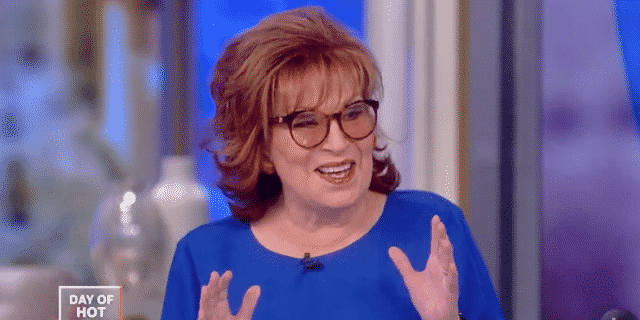 As the Coronavirus outbreak is getting bigger, "The View" co-host Joy Behar is taking a preventive measure.
According to Variety, the 77-year-old brassy comedian made a decision to pause her co-hosting duties on the popular daytime talk show at the urging of her daughter, she said.
She continued, "Because I think they're going to go toe-for-toe".
"I'm thinking, 'Maybe I should stay home and what they call socially distance myself, '" she said, adding that her daughter had also discussed the idea with her prior to her making it public.
"I'm in a higher risk group because of my age, but I'm perfectly healthy", says Behar on Friday's episode. "The quantity makes me dizzy".
The remaining co-hosts of "The View" - which includes Whoopi Goldberg, Meghan McCain and Sunny Hostin - will continue to appear on the talk show. The show hasn't had a studio audience two days - a first in the show's history.
Fingers crossed Behar will return to our screens as soon as possible.
Coronavirus has affected a lot of aspects in entertainment industry with many movies delaying their production and pushing back their release dates.
One of America's most beloved celebrities, Tom Hanks, announced he'd been infected while filming down in Australia. Most recently, Disneyland announced that it would close until the end of March, marking the fourth time in history.
It also seems like pretty much every sporting event has been canceled or postponed too, with the XFL and the NCAA yesterday joining the NBA, NHL, and Major League Baseball in suspending play.
Joy Behar isn't taking chances when it comes to coronavirus.