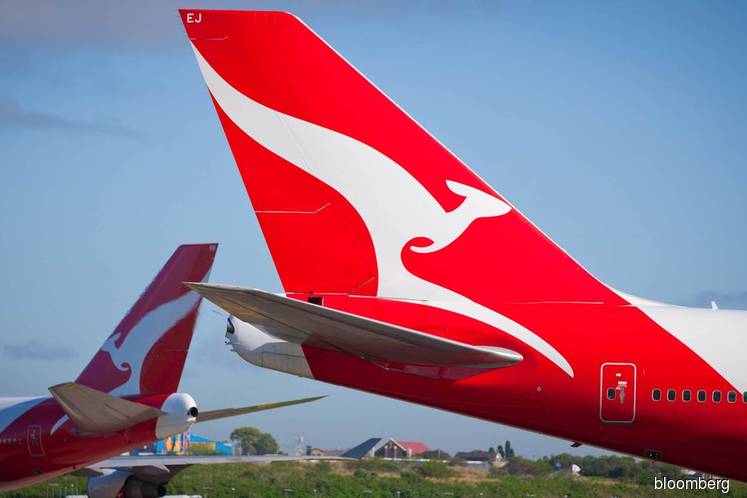 The airline said the reductions, which would be in place until mid-September, come following the spread of the coronavirus into Europe and North America over the past fortnight, as well as its continued spread through Asia, which had resulted in "a sudden and significant drop" in travel demand.
Jetstar will cut flights across Asia, while domestic and New Zealand routes will also be reduced.
Among the reductions, the biggest focus is on Asian flights, which has dropped 31 percent compared to a year ago.
Its capacity reduction for the June quarter will rise to 17 per cent, up from 4 per cent at the time of its interim results.
The Group CEO will take no salary, Qantas Chairman will take no fees, a 30 percent reduction in payments to the Qantas Board members, as well as a 30 percent pay cut by the Group Executive Management for the 2020 financial year.
"Rather than taking a piecemeal approach we're cutting capacity out to mid-September", he said.
He said the business was trying to reduce costs while giving certainty to customers. Jetstar Asia cut capacity by nearly 40 per cent.
Qantas said it would ground eight of its 10 double-decker Airbus A380s now in operation as the airline replaces the largest aircraft in its fleet with smaller planes and reduces the frequency of flights.
The cutbacks will see 38 aircraft grounded, services to London re-routed via Perth instead of Singapore and staff asked to take annual and unpaid leave.
A further two A380s are undergoing scheduled maintenance and cabin upgrades, therefore only two are flying.
The start of Qantas' new Brisbane-Chicago route will be delayed from April 15th to mid-September.
Jetstar's daily Gold Coast to Seoul, South Korea, flight was suspended last week.
Domestically, Qantas and Jetstar capacity reductions will be increased from three per cent to five per cent through to mid-September 2020, in line with broader economic conditions. In total, 38 Qantas and Jetstar aircraft across the global network has been grounded.
Given this outcome, Qantas stated that maintenance work will be brought forward where possible to make the best use of this time.
In response to this unfolding situation - Qantas (ASX: QAN) - Australia's premier airline, today announced a number of additional cuts to its worldwide flying program as well as some key changes to its renumeration processes.
The airline said it could no longer provide guidance on the financial impact of the coronavirus, which at the time of its half-year results on February 20 it had estimated could result in a A$100 million to A$150 million hit to underlying earnings before interest and tax this financial year.